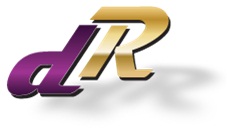 IRVING, TX -- (Marketwire) -- 01/09/13 -- DynaResource, Inc. (OTCBB: DYNR) ("DynaUSA", or "the Company"), a Resource Investment and Management Company based in Irving, Texas, with a current focus on the San Jose de Gracia high grade gold project in Sinaloa State, Mexico ("SJG"), is pleased to announce that it has completed a Private Placement to existing Shareholders in the total amount of $2,902,930 USD. (The "Placement"). The Placement consisted of: (a) 138,670 Common Shares at $ 4.00 per Share; and, (b) 469,650 Common Shares at $ 5.00 per Share. The total Placement was for 608,320 Common Shares resulting in Gross Proceeds to the Company of $ 2,902,930 USD. (at an average cost basis of $ 4.77/Share). In addition to the 608,320 Common Shares sold, 939,300 Warrants were granted to purchasers of which; 469,650 Warrants are exercisable at a price of $ 5.00 per Share on or before December 31, 2014, and 469,650 Warrants are exercisable at a price of $ 7.50 per Share on or before December 31, 2015. All Common Shares sold in the Placement, and additional Common Shares to be issued upon exercise of Warrants are to be issued pursuant to Rule 144.

The Proceeds of the Placement will be utilized as follows: (1) for advancing funds to DynaResource de Mexico SA de CV. ("DynaMexico"), the 100 % owner of the SJG; (2) for advancing funds to Mineras de DynaResource SA de CV ("Mineras"), the named Operating Entity at SJG under contract with DynaMexico; and for subsequent expenditures by DynaMexico, Mineras, and DynaUSA for costs associated with: (a) compiling and completing of a NI 43-101 Technical Report and Mineral Resource Estimate for SJG; (b) protecting the Company and DynaMexico against improper and unauthorized use of confidential data and property assets; (c) protecting against inaccurate and un-approved disclosures related to SJG and DynaMexico by third parties; (d) protecting against insubordination and ignoring of fiduciary responsibilities by certain directors of DynaMexico; and, (e) for other corporate purposes in Mexico; and, (3) general corporate purposes.

About the San Jose de Gracia Project

The San Jose de Gracia Project covers 69,121 hectares and is 100% owned by DynaResource de Mexico, the Company's 50% owned subsidiary in Mexico ("DynaMexico"). In excess of one million ounces gold was reportedly produced from the SJG in the early 1900's, with approximately 470,000 Oz. reportedly produced at an average gold grade of 66.7 g/t. In June 2010, the SJG Project was recognized by the State of Sinaloa as the most significant Gold Project in Sinaloa State for the year 2010.

On March 29, 2012, DynaUSA announced the filing with SEDAR (www.sedar.com) of the 2012 DynaMexico Luna-CAM SJG Technical Report which was commissioned by DynaMexico in the best interests of DynaMexico and the SJG Property. And, on January 8, 2013, DynaUSA filed with SEDAR an updated 2012 DynaMexico Luna-CAM Technical Report. The 2012 DynaMexico SJG Technical Report was revised and updated in order to include additional disclosures, updated maps, and revised work programs, and the Technical Reports can be viewed under the Company's profile on SEDAR (www.sedar.com), and on the Company's website at www.dynaresource.com.