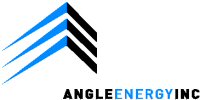 CALGARY, ALBERTA -- (Marketwire) -- 01/09/13 -- Angle Energy Inc. ("Angle" or the "Company") (TSX: NGL) is pleased to provide shareholders with the following activity updates and corporate information.

HIGHLIGHTS


--  Angle drilled and rig released 10 gross (8.3 net) horizontal wells in    the fourth quarter of 2012, with 6 gross (4.3 net) wells targeting    Cardium light oil, with a 100% success rate. Currently, Angle has 3    gross (2.5 net) horizontal wells in completion operations or awaiting    completion.--  Due to Angle's oil weighting in the fourth quarter of 2012, it is    anticipated that quarterly cash flow will be in the guided range of    approximately $25 - $26 million (estimated and unaudited).--  The previously announced Edson gas asset disposition has closed for    gross proceeds of $74 million, reducing Angle's bank debt to    approximately $100 million and enhancing Angle's capital focus on our    expansive Cardium light oil drilling inventory.--  Angle has retained the Cardium and the Duvernay lands in the Edson area.    The undrilled Cardium light oil inventory in the Edson area is 142 gross    (75 net) wells.--  Field estimated production, post the disposition of the Edson gas    assets, is currently at 11,300 boe/d with approximately 27% light oil    and condensate, 27% NGLs and 46% natural gas.--  The most recent 100% working interest Harmattan Cardium horizontal light    oil well, drilled in the southern area of the project, has averaged 283    boe/d (78% oil, 11% NGLs, 11% natural gas) in its first two weeks of    production. This well has provided key productivity information to    increase expected year end reserve bookings on the Cardium play in this    area. Angle has 176 gross (176 net) undrilled locations in inventory in    this high netback, light oil play.--  The most recent 100% working interest Ferrier Cardium horizontal well    was brought on production in late November and averaged 990 boe/d over    its first 30 days of production (53% oil, 12% NGLs, 35% natural gas).    This well has produced over 20,000 barrels of light oil in its first 50    days of production and continues to perform well above the existing area    type curve. Angle is awaiting completion of a two-well Cardium pad in    this area and has recently spud a third well with completion planned for    February. Angle has 58 gross (50 net) undrilled locations in inventory    in this high netback light oil and liquids play.
CLOSING OF EDSON GAS ASSET DISPOSITION
The Company is pleased to report that it has closed its previously announced sale of its Edson gas assets for gross proceeds of $74 million. Proceeds from the disposition were used to reduce bank indebtedness and apply additional capital towards exploitation of Angle's extensive Cardium light oil inventory.
Concurrent with the closing of this disposition, the borrowing limit of Angle's credit facility was re-determined by its lenders at $215 million. Following the closing of the dispositions, Angle's bank indebtedness totaled approximately $100 million (excludes working capital deficiency and $60 million in outstanding convertible debentures).