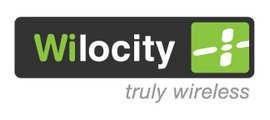 LAS VEGAS, NV -- (Marketwire) -- 01/08/13 -- Wilocity, a leading developer of 60 GHz multi-gigabit wireless chipsets, today announced at International CES that it is demonstrating the industry's first commercially available end user products integrating Wilocity chipsets compliant with the newly ratified IEEE802.11ad 60 GHz wireless standard. Additionally, the company will be the first to demonstrate application level tri-band networking with seamless Fast Session Transfer connected to a tri-band AP. The company's appearance at CES follows a year of rapid momentum for Wilocity, including its recent announcement with Dell of the first commercially available WiGig-enabled product, new technology partnerships and partnership advances with Marvell and Qualcomm-Atheros and numerous other awards and industry recognition.

"2013 is the Year of WiGig, and we're proud to be at the forefront of bringing consumer and commercial products to market, along with our technology and OEM partners," said Tal Tamir, CEO of Wilocity. "At Last year's CES, we were the first to demonstrate live applications of WiGig technology in integrated platforms. This year, we're excited to show the actual first-to-market products, including Dell's new technology-power-multi-gigabit-wireless-connectivity-dell-ultrabook-featured-1720339.htm">Latitude 6430u Ultrabook, in addition to introducing tri-band networking with seamless fast session transfer."

Wilocity will be previewing live demos to the press by appointment at the Hilton Las Vegas Suite #20-121 and also at select partners' meeting spaces, including Qualcomm-Atheros, Marvell, and Azurewave. Utilizing Wilocity's WiGig/802.11ad solutions, users will be able to change the way they interact with their computing devices, as tasks that used to take minutes or hours can now be done in seconds or minutes. The company's unique tri-band solution enables users to connect at whatever band offers the best available performance, delivering multi-gigabit data rates at 60 GHz, while maintaining compatibility with hundreds of millions of existing Wi-Fi products in the 2.4GHz or 5 GHz bands.

2012 Momentum
Wilocity achieved major milestones and industry momentum in 2012 with important new partnerships, technology launches, new products, and award recognition. The company also just launched a new web site. Below are some of the company's highlights:

Commercially Available Product
Dell's new technology-power-multi-gigabit-wireless-connectivity-dell-ultrabook-featured-1720339.htm">Latitude 6430u Ultrabook, integrating the Tri-band chipset from Wilocity is the very first device to reach the market featuring WiGig technology (IEEE 802.11ad and WiGig Wireless Bus Extension (WBE)). WiGig technology represents a new and major step forward in the wireless mobile experience by allowing data transfer rates that are over 10 times faster than current Wi-Fi technologies. Wilocity and Qualcomm Atheros' Tri-band system allows Ultrabook users to connect to peripherals such as docks, displays and storage at multi-gigabit speeds, while maintaining standard Wi-Fi coverage throughout the enterprise.