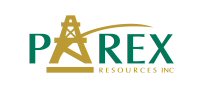 CALGARY, ALBERTA -- (Marketwire) -- 01/08/13 -- Parex Resources Inc. ("Parex" or the "Company") (TSX: PXT), a company focused on oil exploration and production in Colombia and Trinidad, provides an operational update and announces its 2013 guidance. All amounts below are in United States dollars unless otherwise stated.

Operations Update

2012 was a successful year for Parex. In 2012 the Company participated in drilling 33 gross wells in Colombia and 2 in Trinidad, resulting in 25 oil wells, 6 disposal wells and 4 dry and abandoned, for a success rate of 87 percent. Furthermore, the Company began 2012 with interests in 6 blocks in Colombia and production primarily from the Kona field, and exited 2012 with interests in 14 blocks in Colombia and a diversified production base of ten fields.

December 2012 average production was 13,550 barrels of oil per day ("bopd") and fourth quarter of 2012 average production was approximately 12,800 bopd. Production growth in December was primarily a result of additional volumes being added at the Las Maracas and Tua fields. A summary of recent operational activity is provided below:


--  Las Maracas-6 was brought on-stream at 1,850 bopd in December 2012. The    Las Maracas-7 well was drilled as a southern delineation well and    encountered potential pay in both the Mirador and Gacheta formations and    is currently awaiting testing. The drilling rig will move over and drill    a dedicated water disposal well off of the same pad as the Las Maracas 7    well. We expect the Las Maracas field (Parex operated; 50 percent    working interest) to produce at a rate of approximately 8,000 bopd    (gross) until the oil treatment plant is commissioned in the second    quarter of 2013;--  The Tua field on Block LLA-34 is now producing approximately 3,600 bopd    (1,620 net) with the addition of Tua-2 producing from the Guadalupe    Formation in December, 2012. The completion of the Guadalupe Formation    is the first long term test of this zone in the Tua field and the Tua-2    well has been producing at a rate of approximately 1,800 bopd gross with    a water-cut of less than 1 percent. Also on Block LLA-34, a drilling rig    is mobilizing to the Max-2 development location;--  Kona-Sur and Kona-16 wells were drilled from the new Kona South pad.    Kona-Sur was drilled as a southern delineation well for the Gacheta    Formation to a target depth of 13,200 feet and was cased and is    currently awaiting testing. Kona-16 was drilled as a delineation well    for both the Mirador and C7 and was drilled to a total depth of 12,000    feet and is currently awaiting testing. Parex is mobilizing the drilling    rig from the Kona field to drill additional exploration prospects in    LLA-16 during the current dry season;--  Adalia Norte-1 is the first well to be drilled on Block LLA-30 and is    expected to be spud the week of January 7, 2013;--  On Block LLA-32 a surface location is being prepared for the Bandola-1    well (targeting both the Mirador and Gacheta formations adjacent to the    Maniceno field) to permit drilling operations to commence in January    2013; and--  In Trinidad a 2-D seismic program has commenced on the Central Range    Block ("CRB"), with immediate focus on firming up prospects on the east    of the block that can be drilled off existing roads.