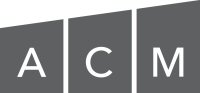 VANCOUVER, BRITISH COLUMBIA -- (Marketwire) -- 01/08/13 -- ACM Advisors Ltd. is pleased to announce that the ACM Commercial Mortgage Fund will provide unitholders with a special year-end distribution of $0.13 per unit in addition to their regular monthly distribution for the month ending December 31, 2012. This special distribution represents additional interest and fee income generated by the Fund.

2012 Fund Highlights:


-- $63 million growth representing a 45% increase in Fund net assets and over 600 new investors.-- Total net return for: -- Class F/I units was 5.49% (5.36% if distributions were received in cash rather than reinvested). -- Class B/C/D/E units was 5.01% (4.91% if distributions were received in cash rather than reinvested).-- Inclusive of the special year-end distribution, unitholders received total distributions of $6.13 per unit for Class F/I and $5.62 per unit for Class B/C/D/E during the year.-- All investments within the Fund are current.
About the Fund:
The ACM Commercial Mortgage Fund is a pooled commercial mortgage fund available for investment by institutional and private investors. The Fund's objective is to provide investors with capital protection and a yield premium over Government of Canada bonds. The Fund is invested in a diversified portfolio of conservative first and second mortgages secured by retail, office, industrial and multi-family properties located in urban and suburban markets across Canada.
About the Fund Manager:
ACM Advisors Ltd. has specialized in the origination and underwriting of Canadian commercial mortgages and debt instruments for the Canadian real estate marketplace for 20 years. ACM Advisors Ltd. currently manages four funds aggregating $1.4 billion of assets, of which approximately $1.2 billion is managed for Canadian pension plans.
This news release has been prepared for information purposes only and should not be construed as a solicitation for, or offering of, an investment in securities in any jurisdiction where such offer or solicitation would be prohibited. The ACM Commercial Mortgage Fund is an exempt market security; prospective investors are advised to read the Offering documents and to consult with an independent financial advisor prior to making any investment decision based on this document. Minimum investment varies by province. The indicated rates of return are the historical compounded total returns including changes in unit value and reinvestment of all distributions and does not take into account sales, redemption, distribution or optional charges or income taxes payable by any Unitholder that would have reduced returns. Mutual funds are not guaranteed or covered by a government deposit insurer, their values fluctuate frequently and past performance may not be repeated. The rates of return shown in the document are used only to illustrate the effects of the compound growth rate and are not intended to reflect future value of the Fund or future returns on investment in the Fund. Commission, trailing commissions, management fees and expenses all may be associated with mutual fund investments. Information, opinions and statistical data contained herein were obtained or derived from noted sources believed to be reliable at the time of publication, but ACM Advisors Ltd. does not represent that any such information, opinions or statistical data is accurate or complete and they should not be relied upon as such. ACM Advisors Ltd. endeavors to provide accurate information throughout this document, but errors may occur and information and documents may become out of date. ACM Advisors Ltd. does not guarantee the accuracy, completeness, or timeliness of the information and documents. E&OE.


Contacts:
ACM Advisors Ltd.
Lezlie Mintz, MBA
Director - Business Development
604.661.0663
lmintz@acma.ca
www.acma.ca