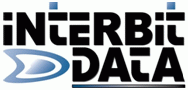 LOS ANGELES, CA and NATICK, MA -- (Marketwire) -- 01/07/13 -- MMRGlobal, Inc. (OTCQB: MMRF), through its wholly owned subsidiary MyMedicalRecords, Inc. (MMR), and Interbit Data, Inc. (Interbit) have entered into a Non-Exclusive Patent License Agreement to sell MMR-patented technologies and MMRPatientView and MyMedicalRecords Personal Health Record (PHR) services to more than 750 hospitals utilizing Interbit's NetDelivery secure software solution. The majority of Interbit NetDelivery installations are on MEDITECH EMR sites where NetDelivery is already certified for Meaningful Use.

The License Agreement grants Interbit certain rights to MMR U.S. Patent Numbers 8,321,240; 8,301,466; 8,117,045; 8,117,646; and 8,121,855, as well as any other health IT patents to be issued pursuant to pending applications in the United States and all its territories as well as any continuations, reissues, and extensions of the patent portfolio (the "MMR Patents"). The initial term of the Agreement is five years and automatically renews to the expiration date of the last licensed patent to expire, which currently in the U.S. is twenty years from the date of filing.

Interbit Data is the creator of secure, reliable and cost-effective software solutions that improve operational efficiency of healthcare providers. The Interbit NetDelivery solution offers seamless and secure delivery of Personal Health Records to patients over the Internet without having to scan, fax or print documents. Interbit will allow any hospital or clinical facility using NetDelivery to deploy a certified for Meaningful Use solution with MMR's Personal Health Record service prior to deadlines that require Stage 2 Meaningful Use criteria in 2014.

Through MMR's relationship with Interbit, hospitals and other healthcare service providers can achieve compliance with certain federal Meaningful Use standards without infringing on the MMR Patents as they comply with Stage 2 and Stage 3 criteria for Meaningful Use. In addition, Interbit's hospital clients have the ability to generate additional revenue by offering subscription-based Personal Health Record services for a patient's entire family whereby a portion of the monthly recurring subscription fee is returned as a reimbursement of costs to the hospital that enrolls the patient. This allows hospitals to meet compliance in advance of any mandate while offsetting a portion of the costs of conversion to EMR systems and compliance with new requirements.

In addition to its five issued patents, MMR has over 300 claims pending with the USPTO. The Company's patent portfolio also comprises numerous other issued patents and pending applications in other countries of commercial interest including Australia, Singapore, New Zealand, Mexico, Canada, Hong Kong, Japan, South Korea, Israel, and European nations.