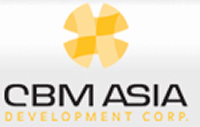 VANCOUVER, BRITISH COLUMBIA -- (Marketwire) -- 01/07/13 -- CBM Asia Development Corp. ("CBM Asia" or the "Company") (TSX VENTURE: TCF)(US: CBMDF)(FRANKFURT: IY2) announces that its Chairman, Scott Stevens will host a conference call and live webcast for analysts and investors on Thursday, January 10, 2013 at 1:15 p.m. Pacific Daylight Time (4:15 p.m. Eastern Time) to discuss the impact of the partnership with ExxonMobil and the outlook for 2013.

Conference Call Numbers:

Canada & USA Toll Free Dial In: 1-800-319-4610, UK Toll Free 0808-101-2791, local Vancouver 604 638 5340 or Outside Canada, USA or the UK Call: 1-604-638-5340.

The call is being webcast and can be accessed at CBM Asia's website at http://www.cbmasia.ca/ or enter the following URL into your web browser: http://services.choruscall.com/links/cbm130110.html

Q&A:

Questions will be accepted any time in advance up to the conclusion of the formal part of the presentation. Should you have questions that you would like addressed during the Q&A portion of the Web Cast please email your questions to bbell@microcapetal.com.

CBM Asia-ExxonMobil Joint Venture Background

On December 20, 2012 CBM Asia announced it signed a farm-in joint venture agreement with ExxonMobil. The final terms and conditions of the proposed farm-in remain subject to negotiation and execution of formal agreements between ExxonMobil and CBM Asia as well as, among other conditions, government approvals. Under the farm-in joint venture agreement the Company will acquire a 35% to 37.5% participating interest in four existing PSCs (Banjar I PSC, Banjar II PSC, Barito I PSC and Tapin PSC) in the Barito Basin, South Kalimantan. The total gross area of the four PSCs is approximately 4,258 km2 or 1.0 million acres. CBM Asia considers the Barito Basin to be the largest and best undeveloped CBM exploration opportunity in the world, with an industry gas-in-place estimate of 102 Tcf(1). Details of the farm-in joint venture include:


--  CBM Asia will provide assistance to drill and conduct two 5-well    production pilots at its sole cost: one in the Banjar II PSC and the    second in the Barito I PSC. CBM Asia and ExxonMobil will complete    remaining exploratory drilling obligations under the applicable Firm    Commitment work programs for the Banjar I, Banjar II and Barito I PSCs,    sharing costs equally. CBM Asia will fulfill its farm-in commitment on    completion of these pilots and exploratory drilling. CBM Asia estimates    the total cost of the farm-in commitment to be USD15 million, with most    expenditures expected to occur over a period of approximately 12 months    starting in June 2013.--  Depending on the results of the planned 5-well production pilots in the    Banjar II and Barito I PSCs, CBM Asia will have the option to    participate in completion of the Tapin PSC Firm Commitment work program,    paying 50% of the Firm Commitment work program costs.--  The CBM Asia ExxonMobil farm-in joint venture also provides the    potential opportunity for CBM Asia to participate alongside ExxonMobil    in three existing PSCs and future PSCs tendered by the Government of    Indonesia in the area of three completed Joint Studies in the Kutai    Basin, East Kalimantan. The total gross area of the six PSCs/Joint    Studies is approximately 8,859 km2 or 2.2 million acres. Subject to    government approval and upon ExxonMobil acquiring its PI in one or more    of such existing and future PSCs, ExxonMobil will farm out/assign 50% of    its PI to CBM Asia. All exploration costs will be split evenly between    CBM Asia and ExxonMobil. Subject to Government of Indonesia approval,    CBM Asia will act as nominee operator.