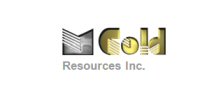 CALGARY, ALBERTA -- (Marketwire) -- 01/04/13 -- MGold Resources Inc. (TSX VENTURE: MNI) ("MGold" or the "Corporation") announced today that it has signed a Letter of Intent with arm's length third parties to purchase a 92.27% working interest in a suspended D-3 Oil Unit in central Alberta for a purchase price of $500,000. MGold expects to recomplete one of the three suspended wells in the 3rd quarter of 2013 and place it on production. MGold will be pursuing a variety of financing opportunities to fund this project.

The completion of the proposed purchase is subject to a number of conditions including, negotiation and execution of a definitive agreement, receipt of all required regulatory approvals, including approval of the TSX Venture Exchange and completion of due diligence investigations of MGold. Closing of the purchase is set for March 31, 2013.

Forward Looking and Cautionary Statements

This news release contains certain forward-looking statements (forecasts) under applicable securities laws relating to future events or future performance. Forward-looking statements are necessarily based upon assumptions and judgments with respect to the future. In some cases, forward-looking statements can be identified by terminology such as "may", "will", "should", "expect", "projects", "plans", "anticipates" and similar expressions. These statements represent management's expectations or beliefs concerning, among other things, future operating results and various components thereof affecting the economic performance of MGold. Undue reliance should not be placed on these forward-looking statements which are based upon management's assumptions and are subject to known and unknown risks and uncertainties, including the business risks discussed above, which may cause actual performance and financial results in future periods to differ materially from any projections of future performance or results expressed or implied by such forward-looking statements. Accordingly, readers are cautioned that events or circumstances could cause results to differ materially from those predicted. These statements speak only as of the date specified in the statements.

The Company's actual results could differ materially from those anticipated in the forward looking statements contained throughout this news release as a result of the material risk factors set forth below:


-- volatility in market prices for oil and natural gas;-- liabilities inherent in oil and natural gas operations;-- uncertainties associated with estimating oil and natural gas reserves;-- geological, technical, drilling and processing problems; and-- general business and market conditions.
These factors should not be construed as exhaustive. Unless required by law, the Company does not undertake any obligation to publicly update or revise any forward looking statements, whether as a result of new information, future events or otherwise.
There is no certainty that any portion of the resources will be discovered. If discovered, there is no certainty that it will be commercially viable to produce any portion of the resources.
MGold Resources Inc. is a Lethbridge, Alberta based corporation engaged in the exploration for minerals. The Corporation's common shares are listed on the TSX Venture Exchange under the trading symbol "MNI".
Neither the TSX Venture Exchange nor its Regulation Services Provider (as the term is defined in the policies of the TSX Venture Exchange) accepts responsibility for the adequacy or accuracy of this release.


Contacts:
MGold Resources Inc.
John Squarek
President and Chief Executive Officer
403-388-0969
john.squarek@mgold.ca