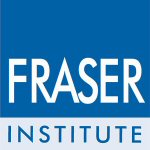 TORONTO, ONTARIO -- (Marketwire) -- 01/31/13 -- Ontario's debt load is higher than that of California, America's most-indebted state, and could reach 66 per cent of GDP by 2019 unless the provincial government musters the courage to rein in spending, says a new report released today by the Fraser Institute, an independent, non-partisan Canadian public policy think-tank.

"California has been roundly criticized by news media and the financial markets for its inability to control spending and reduce deficits. Yet Ontario, with a fraction of California's population and a significantly smaller economy, is carrying a debt load almost two-thirds larger than California," said Jason Clemens, Fraser Institute executive vice-president and co-editor of The State of Ontario's Indebtedness.

"The first priority for incoming Ontario Premier Kathleen Wynne has to be taking action on the province's precarious financial situation. Ontario simply cannot continue spending money it doesn't have; otherwise it will soon be compared to Greece, not California."

The State of Ontario's Indebtedness examines Ontario's deficit and debt from three perspectives: a comparison to California, the future of Ontario's debt if current spending trends continue, and a comparison of Ontario's debt load and spending outlook to that of Greece. Combined, the three chapters detail the extent of the problem facing Ontario and paint a cautionary tale of what could happen if the Ontario government delays taking action.

"Comparisons to Greece may seem farfetched but Ontario's net debt to GDP currently sits at 37 per cent, the same as Greece in 1984," said Niels Veldhuis, Fraser Institute president and co-editor of the report.

"The 2012 Drummond report should have been a wake-up call for the Ontario government, yet the response was a collective yawn and a figurative shrug of the shoulders. Ontario's debt problem is real and unsustainable."

University of Calgary economist Ron Kneebone contributes a chapter to The State of Ontario's Indebtedness calculating that Ontario's net debt will balloon to 66 per cent of GDP by 2019-20 if it maintains the status quo in terms of spending and revenues.

"The failure of past Ontario governments to control spending has added significantly to the province's debt load and today saddles Ontario taxpayers with more than $10 billion in annual interest payments. That's money that isn't available for health care, education or other social services," Veldhuis said.

Kneebone concludes that the Ontario government could hold the debt-to-GDP ratio at roughly 40 per cent by 2019-20 if the province can dramatically slow the growth in spending in both health care and education to match the growth in the economy.

"Health and education spending grew at an average annual rate of seven per cent in the decade prior to the recession, compared to GDP growth of 4.3 per cent. Limiting the rate of growth in health and education spending will not be easy and requires significant reform of both programs," Veldhuis said.