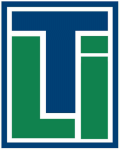 PERTH, WESTERN AUSTRALIA -- (Marketwire) -- 01/31/13 -- Talison Lithium Limited ("Talison") (TSX: TLH) is pleased to advise its annual general meeting of shareholders was held today with all the resolutions put to the meeting passed on a show of hands. Talison received the following proxy votes before the meeting in relation to the resolutions:-


----------------------------------------------------------------------------                        MOTIONS                           NUMBER OF SHARES----------------------------------------------------------------------------                                                               FOR   AGAINST----------------------------------------------------------------------------Re-election of Mr. Peter Oliver as a Director of the Company                                                48,546,873 5,456,424----------------------------------------------------------------------------Re-election of Mr. Peter Robinson as a Director of the Company                                                48,343,661 5,659,636----------------------------------------------------------------------------Re-election of Mr. Ronnie Beevor as a Director of the Company                                                53,798,085   205,012----------------------------------------------------------------------------Re-election of Mr. Christopher Corbett as a Director of the Company                                            48,547,273 5,455,824----------------------------------------------------------------------------Re-election of Mr. Mark Smith as a Director of the Company                                                53,400,285   602,812----------------------------------------------------------------------------Re-election of Mr. David Shaw as a Director of the Company                                                53,400,285   602,812----------------------------------------------------------------------------Re-election of Mr. Frank Wheatley as a Director of the Company                                                48,513,024 5,490,073----------------------------------------------------------------------------
ABOUT TALISON
Talison is a leading global producer of lithium and has been supplying a global customer network from the Greenbushes Lithium Operations in Western Australia for over 25 years. In anticipation of sustained growth in lithium consumption, driven primarily by the secondary lithium battery market, Talison has doubled its production capacity at the Greenbushes Lithium Operations.
Cautionary Note Regarding Forward-Looking Statements
Certain information contained in this press release, including any information as to Talison's mineral reserve and mineral resource estimates, strategy, projects, plans, prospects, future outlook, anticipated events or results or future financial or operating performance, may constitute "forward-looking information" within the meaning of Canadian securities laws. All statements, other than statements of historical fact, constitute forward-looking information. Forward-looking information can often, but not always, be identified by the use of words such as "plans", "expects", "is expected", "budget", "scheduled", "estimates", "forecasts", "intends", "anticipates", "predicts", "potential", "continue" or "believes", or variations (including negative variations) of such words, or statements that certain actions, events or results "may", "could", "would", "should", "might", "potential to", or "will" be taken, occur or be achieved or other similar expressions concerning matters that are not historical facts. The purpose of forward-looking information is to provide the reader with information about management's expectations and plans. Readers are cautioned that forward-looking statements are not guarantees of future performance. All forward-looking statements made or incorporated in this press release are qualified by these cautionary statements.