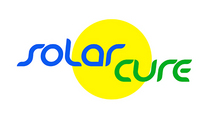 COLONIA, NJ -- (Marketwire) -- 01/31/13 -- The brick-and-mortar retail jewelry industry is an industry of grand luxury goods that sparkle and dazzle the eye. The jewelry industry is also vast enough to feature beautiful designs at a wide variety of price points. Yet with all the care, crafting and time spent dedicated to making particular designs to appeal to jewelry consumers at all levels, one overall aspect seems to be lagging behind the times -- jewelry marketing.

As a whole, the jewelry industry utilizes many tried and true but antiquated methods for marketing and advertising. To raise awareness for their store event or sale, a retailer may rely on a physical mailing which can be time consuming, untargeted and expensive. Manufacturers spend time putting together catalogs, brochures and other handouts with high hopes that their retailers keep them accessible on their counters. Print advertisements can be pricey not just related to design costs but with purchasing space in the right publications for effective placement. Stores and manufacturers alike try giveaways and discount promotions to peak consumer interest. The phrase "it's all about social media" can be heard at trade shows of all sizes from coast-to-coast, yet many stores and manufacturers struggle to reach just a few hundred fans on Facebook, or even five hundred followers on Twitter. Over the course of a year, perhaps thousands of conversations are started about the "next big thing" for jewelry marketing, yet so many in the jewelry industry promote themselves as if it was still 1999. However, one New Jersey-based company, SolarCure, has introduced a new marketing method for the retail jewelry industry at large.

SolarCure offers any jewelry store, jewelry manufacturer or jewelry designer in the world a way to set their message apart from the rest of their competitors with their brand new Adopt-A-Solar-Panel™ program. Generous organizations sponsor a portion of a solar panel designed and installed for a specific non-profit organization. The non-profit organization will use energy generated through solar panels and the money saved through decreased energy bills can be put to better use towards their mission. A key component of Adopt-A-Solar-Panel™ is the distribution of an expertly crafted online press release to hundreds of online news portals, which generates SolarCure's unique concept of Solar Powered SEO™. Solar Powered SEO™ extends online reach easily and inexpensively. These nationally distributed press releases contain targeted keyword phrases related to a specific jewelry-related keyword phrase; search engines then index each article. A Solar Powered SEO™ press release has greater importance as far as the content and potential audience. A distributed article, which may be featured on over 100 quality news websites and social media portals, helps improve corporate image by announcing Adopt-A-Solar-Panel™ program participation on a broad scale, as well as strengthen brand appeal.