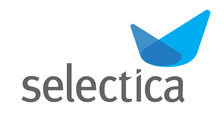 SAN MATEO, CA -- (Marketwire) -- 01/31/13 -- Selectica, Inc. (NASDAQ: SLTC), provider of software that accelerates sales cycles and streamlines contract processes, today announced financial results for its third quarter of fiscal 2013, ended December 31, 2012.

"We are very pleased with our top line results for the third quarter of fiscal 2013," said Jason Stern, President and CEO of Selectica. "Both total and recurring revenue continued to climb, up 36% and 35% respectively over the third quarter of fiscal 2012. We've also completed more transactions -- and generated nearly as much revenue -- in the first three quarters of this year than we did in all four quarters of last year."

Financial highlights

Selectica delivered the following financial results for the third quarter of fiscal 2013:

•Recurring revenue: Selectica grew recurring revenue from $2.3 million in Q3 FY 2012 to $3.1 million in Q3 FY2013, a year-over-year increase of 35%. Recurring revenue in Q2 FY2013 was $3.0 million.

•Billings: Billings for Q3 FY2013 were $4.2 million, compared to $4.5 million in Q3 FY2012, a 7% decrease year-over-year. Billings were $3.8 million in Q2 FY2013. The company defines billings, a non-GAAP financial measure, as revenue recognized during the period plus the change in deferred revenue from the beginning to the end of the period. Please refer to the financial tables below for a reconciliation of this non-GAAP measure to GAAP.

•Deferred revenue: In Q3 FY2013, the company had deferred revenue of $5.5 million, a 22% year-over-year increase from Q3 FY2012, when deferred revenue was $4.5 million. In Q2 FY2013, deferred revenue was $5.8 million.

Business highlights

Business highlights from Q3 FY2013 include:

•New investment in headcount and partnerships: To meet the continued growth in demand for its contract management and guided selling solutions, Selectica further expanded its team in Q3 FY2013. By the end of the quarter, its U.S. workforce had increased by over 20% compared to the previous year, and its overseas team had doubled. In Q3 FY2013, the company also cemented new partnerships with several systems integrators and other solutions providers that further increase its capacity to get customers up and running on Selectica solutions quickly and successfully. •Key new executive team hires: In the third quarter of fiscal 2013, Selectica announced the addition of Mike Mothersbaugh as its Executive Vice President of Worldwide Sales and David Humphrey as its Vice President of Professional Services. With their previous experience, Mothersbaugh most recently at salesforce.com and Humphrey at Accruent, these new members of the executive team bring additional expertise in sales, delivery, and customer adoption, which are critical to the company's ongoing success as a software-as-a-service (SaaS) solution provider. •Golden Bridge Award honor: Selectica Guided Selling won Silver in the "Best New Product Or Service -- SaaS or Cloud Computing" category at the 4th annual Golden Bridge Awards held in October, reflecting a continuing trend of interest in configure-price-quote (CPQ) solutions in the market. The Golden Bridge Awards are an industry and peer recognition program honoring the best companies worldwide.

Additional results

Total revenues for Q3 FY2013 were $4.5 million, compared to $3.3 million for Q3 FY2012, a year-over-year increase of 36%. Total revenues were $4.7 million in Q2 FY2013.

Net loss for Q3 FY2013 was $1.1 million, or $(0.37) per share, compared to a net loss of $1.4 million, or $(0.52) per share in Q3 FY2012, and a net loss of $0.9 million, or $(0.32) per share, in Q2 FY2013.

The company's cash balance at the end of Q3 FY2013 was $9.8 million, while its accounts receivable balance was $4.6 million. Since the close of the quarter, several large payments totaling approximately $2.3 million have been collected.

Complete financial results for Q3 FY2013 can be found in the attached financial tables.

About Selectica, Inc.
Selectica, Inc. (NASDAQ: SLTC) develops innovative software that the world's most successful companies rely on to improve the effectiveness of their sales and contracting processes. Our guided selling, sales configuration, and contract lifecycle management solutions support the Global 2000 and growing mid-size firms in closing billions of dollars' worth of business each year. Our patented technology, delivered through the cloud, makes it easy for customers in industries like high-tech, telecommunications, manufacturing, healthcare, financial services, and government contracting to overcome product and channel complexity, increase deal value, and accelerate time to revenue.

For more information:

•Visit the Selectica website to learn more about the company and its products and customers (http://www.selectica.com) •Follow @Selectica_Inc on Twitter to stay up to date with industry news and updates (http://twitter.com/Selectica_Inc) •Visit "Done Deal," the Selectica blog, to read articles, advice, and commentary on how to optimize deal processes (http://www.selectica.com/blog) •Watch Selectica videos on YouTube to see what Selectica and its products can do (http://www.youtube.com/user/SelecticaVideos) •Browse the Selectica resource center to find guides and resources on how to improve sales and contracting processes (http://www.selectica.com/resources)

Non-GAAP financial measures
Selectica provides quarterly and annual financial statements that are prepared in accordance with generally accepted accounting principles (GAAP). To help understand the company's past financial performance and future results, the company is providing non-GAAP financial measures to supplement the financial results that it provides in accordance with GAAP. The method the company uses to produce non-GAAP financial results is not computed according to GAAP and may differ from the methods used by other companies.

Forward-looking statements
Certain statements in this release and elsewhere by Selectica are forward-looking statements within the meaning of the federal securities laws and the Private Securities Litigation Reform Act of 1995. Such statements may include, without limitation, statements regarding business outlook, assessment of market conditions, anticipated financial and operating results, strategies, future plans, contingencies and contemplated transactions of the company. Such forward-looking statements are not guarantees of future performance and are subject to known and unknown risks, uncertainties and other factors which may cause or contribute to actual results of company operations, or the performance or achievements of the company or industry results, to differ materially from those expressed, or implied by the forward-looking statements. In addition to any such risks, uncertainties and other factors discussed elsewhere herein, risks, uncertainties and other factors that could cause or contribute to actual results differing materially from those expressed or implied for the forward-looking statements include, but are not limited to the on-going global recession; fluctuations in demand for Selectica's products and services; government policies and regulations, including, but not limited to those affecting the company's industry; and risks related to the company's past stock granting policies and related restatement of financial statements. Selectica undertakes no obligation to publicly update any forward-looking statements, whether as a result of new information, future events or otherwise. Additional risk factors concerning the company can be found in the company's most recent Form 10-K, filed by the company with the Securities and Exchange Commission.



SELECTICA, INC. Condensed Consolidated Statements of Operations (In thousands, except per share amounts) (Unaudited) Three Months Ended Nine Months Ended ---------------------- ---------------------- December December December December 31, 2012 31, 2011 31, 2012 31, 2011 ---------- ---------- ---------- ----------Revenues: Recurring revenues $ 3,054 $ 2,258 $ 8,650 $ 6,593 Non-recurring revenues 1,442 1,001 4,677 3,952 ---------- ---------- ---------- ---------- Total revenues 4,496 3,259 13,327 10,545 ---------- ---------- ---------- ----------Cost of revenues: Cost of recurring revenues 489 248 1,227 760 Cost of non-recurring revenues 1,485 1,042 4,059 3,358 ---------- ---------- ---------- ---------- Total cost of revenues 1,974 1,290 5,286 4,118 ---------- ---------- ---------- ----------Gross profit: Recurring gross profit 2,565 2,010 7,423 5,833 Non-recurring gross profit (43) (41) 618 594 ---------- ---------- ---------- ---------- Total gross profit 2,522 1,969 8,041 6,427 ---------- ---------- ---------- ----------Operating expenses: Research and development 950 801 2,742 2,507 Sales and marketing 1,642 1,518 4,887 4,112 General and administrative 985 1,065 2,554 2,840 Fees related to comprehensive settlement agreement - - 500 500 ---------- ---------- ---------- ---------- Total operating expenses 3,577 3,384 10,683 9,959 ---------- ---------- ---------- ----------Loss from operations (1,055) (1,415) (2,642) (3,532)Loss on early extinguishment of note payable - - - 470Interest and other income (expense), net (3) (18) (14) (106) ---------- ---------- ---------- ----------Net loss $ (1,058) $ (1,433) $ (2,656) $ (4,108) ========== ========== ========== ==========Basic and diluted net loss per share $ (0.37) $ (0.52) $ (0.94) $ (1.47) ========== ========== ========== ==========Reconciliation to non-GAAP net loss:Net loss $ (1,058) $ (1,433) $ (2,656) $ (4,108)Stock-based compensation expense $ 338 $ 144 $ 699 $ 432Loss on early extinguishment of note payable - - - 470Fees related to comprehensive settlement agreement - - 500 500 ---------- ---------- ---------- ----------Non-GAAP net loss $ (720) $ (1,289) $ (1,457) $ (2,706) ========== ========== ========== ========== ---------- ---------- ---------- ----------Non-GAAP basic and diluted net loss per share $ (0.25) $ (0.47) $ (0.52) $ (0.97) ========== ========== ========== ==========Weighted average shares outstanding for basic and diluted net loss per share 2,830 2,737 2,818 2,796 ========== ========== ========== ========== SELECTICA, INC. Condensed Consolidated Balance Sheets (In thousands) (Unaudited) December 31, March 31, 2012 2012 ------------- -------------ASSETSCurrent assets Cash and cash equivalents $ 9,806 $ 15,877 Short-term investments - 199 Accounts receivable 4,591 2,446 Prepaid expenses and other current assets 622 531 ------------- ------------- Total current assets 15,019 19,053Property and equipment, net 399 362Other assets 39 39 ------------- ------------- Total assets $ 15,457 $ 19,454 ============= =============LIABILITIES AND STOCKHOLDERS' EQUITYCurrent liabilities Credit facility $ 5,894 $ 6,000 Accounts payable 751 395 Accrued payroll and related liabilities 819 1,771 Other accrued liabilities 90 88 Deferred revenue 4,636 5,394 ------------- ------------- Total current liabilities 12,190 13,648 ------------- ------------- Long-term deferred revenue 868 1,327 Other long-term liabilities 27 41 ------------- ------------- Total liabilities 13,085 15,016 ------------- -------------Stockholders' equity 2,372 4,438 ------------- ------------- Total liabilities and stockholders' equity $ 15,457 $ 19,454 ============= ============= SELECTICA, INC. Condensed Consolidated Statements of Cash Flows (In thousands) (Unaudited) Nine Months Ended -------------------------- December 31, December 31, 2012 2011 ------------ ------------Operating activitiesNet loss $ (2,656) $ (4,108)Adjustments to reconcile net loss to net cash used in operating activities:Depreciation 156 201Loss on disposition of property and equipment - 13Stock-based compensation expense 699 432Changes in assets and liabilities: Accounts receivable (net) (2,145) 51 Prepaid expenses and other current assets (91) 79 Other assets - (39) Accounts payable 356 (262) Accrued payroll and related liabilities (951) 528 Other accrued liabilities and long term liabilities (12) 337 Deferred revenue (1,216) (122) ------------ ------------Net cash used in operating activities $ (5,860) $ (2,890)Investing activities Purchase of capital assets (193) (172) Purchase of short-term investments - (1,398) Proceeds from maturities of short-term investments 199 1,398 ------------ ------------Net cash provided by (used in) investing activities $ 6 $ (172)Financing activities Payments on note payable to Versata - (4,268) Purchase of treasury shares - (472) Borrowings under credit facility (106) 6,000 Repurchases of common stock, net of issuance (111) (7) ------------ ------------Net cash (used in) provided by financing activities $ (217) $ 1,253Net decrease in cash and cash equivalents (6,071) (1,809)Cash and cash equivalents at beginning of the period 15,877 16,822 ------------ ------------Cash and cash equivalents at end of the period $ 9,806 $ 15,013 ============ ============ SELECTICA, INC. Billings Reconciliation (In thousands) (Unaudited) Three Months Ended Nine Months Ended --------------------- --------------------- December December December December 31, 2012 31, 2011 31, 2012 31, 2011 --------- ---------- --------- ----------Total revenues $ 4,496 $ 3,259 $ 13,327 $ 10,545Deferred revenue:End of period 5,504 4,544 5,504 4,544Beginning of period 5,775 3,337 6,721 4,320 --------- ---------- --------- ----------Change in deferred revenue (271) 1,207 (1,217) 224 --------- ---------- --------- ----------Total billings (total revenues plus the change in deferred revenue) $ 4,225 $ 4,466 $ 12,110 $ 10,769 ========= ========== ========= ==========