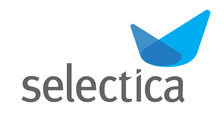 SAN MATEO, CA -- (Marketwire) -- 01/31/13 -- Selectica, Inc. (NASDAQ: SLTC), provider of software that accelerates sales cycles and streamlines contract processes, today announced financial results for its third quarter of fiscal 2013, ended December 31, 2012.

"We are very pleased with our top line results for the third quarter of fiscal 2013," said Jason Stern, President and CEO of Selectica. "Both total and recurring revenue continued to climb, up 36% and 35% respectively over the third quarter of fiscal 2012. We've also completed more transactions -- and generated nearly as much revenue -- in the first three quarters of this year than we did in all four quarters of last year."

Financial highlights

Selectica delivered the following financial results for the third quarter of fiscal 2013:

•Recurring revenue: Selectica grew recurring revenue from $2.3 million in Q3 FY 2012 to $3.1 million in Q3 FY2013, a year-over-year increase of 35%. Recurring revenue in Q2 FY2013 was $3.0 million.

•Billings: Billings for Q3 FY2013 were $4.2 million, compared to $4.5 million in Q3 FY2012, a 7% decrease year-over-year. Billings were $3.8 million in Q2 FY2013. The company defines billings, a non-GAAP financial measure, as revenue recognized during the period plus the change in deferred revenue from the beginning to the end of the period. Please refer to the financial tables below for a reconciliation of this non-GAAP measure to GAAP.

•Deferred revenue: In Q3 FY2013, the company had deferred revenue of $5.5 million, a 22% year-over-year increase from Q3 FY2012, when deferred revenue was $4.5 million. In Q2 FY2013, deferred revenue was $5.8 million.

Business highlights

Business highlights from Q3 FY2013 include:

•New investment in headcount and partnerships: To meet the continued growth in demand for its contract management and guided selling solutions, Selectica further expanded its team in Q3 FY2013. By the end of the quarter, its U.S. workforce had increased by over 20% compared to the previous year, and its overseas team had doubled. In Q3 FY2013, the company also cemented new partnerships with several systems integrators and other solutions providers that further increase its capacity to get customers up and running on Selectica solutions quickly and successfully. •Key new executive team hires: In the third quarter of fiscal 2013, Selectica announced the addition of Mike Mothersbaugh as its Executive Vice President of Worldwide Sales and David Humphrey as its Vice President of Professional Services. With their previous experience, Mothersbaugh most recently at salesforce.com and Humphrey at Accruent, these new members of the executive team bring additional expertise in sales, delivery, and customer adoption, which are critical to the company's ongoing success as a software-as-a-service (SaaS) solution provider. •Golden Bridge Award honor: Selectica Guided Selling won Silver in the "Best New Product Or Service -- SaaS or Cloud Computing" category at the 4th annual Golden Bridge Awards held in October, reflecting a continuing trend of interest in configure-price-quote (CPQ) solutions in the market. The Golden Bridge Awards are an industry and peer recognition program honoring the best companies worldwide.