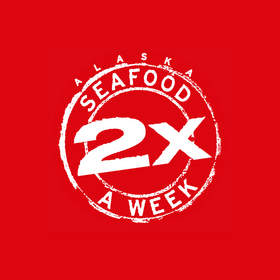 Photo courtesy of Alaska Seafood Marketing Institute


MISSION, KS -- (Marketwire) -- 01/31/13 -- (Family Features) Cooking nutritious -- and delicious -- meatless meals for Lent has never been easier. These recipes start with Alaska Seafood, which is additive-free, lean, and full of healthful vitamins, minerals, nutrients and heart-healthy omega-3 fatty acids.

To find more easy, delicious, and healthy Lenten recipes, visit www.wildalaskaflavor.com.

Cod Moroccan-Style with Mango-Carrot Slaw
Prep time: 15 minutes
Cook time: 20 minutes
Servings: 4



           4   Alaska Cod fillets (4 to 6 ounces each), fresh, thawed or               frozen           2   tablespoons olive oil, divided           1/2 cup finely chopped shallots (2 to 3 shallots)           1/4 cup chopped cilantro           2   teaspoons fresh grated ginger           1   can (14.5 ounces) vegetable broth, divided           1   teaspoon sugar           4   cloves garlic, chopped               Large pinch of saffron           1   teaspoon cinnamon           1/2 teaspoon allspice           2   cups dry couscous           1/4 cup toasted almond slicesMango Slaw:           1   mango, peeled and sliced (about 2 cups)           1/2 red bell pepper, finely sliced           1/2 cup shredded carrot           1/4 cup chopped cilantro           1   tablespoon fresh lime juice           1   teaspoon grated lime peel           2   teaspoons orange juice           1   tablespoon honey           1/2 teaspoon cinnamon
Rinse any ice glaze from frozen fillets under cold water; pat dry with paper towel.
Heat heavy nonstick skillet over medium-high heat. Brush both sides of cod with 1 tablespoon oil.
Place in heated skillet and cook, uncovered, about 3 to 4 minutes, until browned. Shake pan occasionally to keep from sticking.
Turn cod over, cover pan tightly and reduce heat to medium. Cook an additional 6 to 8 minutes for frozen cod or 3 to 4 minutes for fresh/thawed fish. Cook just until fish is opaque throughout. Remove from pan; keep warm.
In the same pan, sauté shallots in 1 tablespoon oil just until soft, about 2 minutes. Add cilantro, ginger, 1 cup vegetable broth, sugar, garlic, saffron, cinnamon and allspice; cook until thickened. Meanwhile, prepare couscous according to package directions, using remaining vegetable broth as part of the liquid.
Slaw: In large bowl, combine mango, bell pepper, carrot and cilantro.
In separate small bowl, blend lime juice and peel, orange juice, honey and cinnamon. Pour dressing over slaw; toss.
For each serving: Place about 3/4 cup couscous on a plate; top with 1/2 cup mango slaw. Top with a cod fillet. Pour 1/4 cup shallot sauce over fish; garnish with 1 tablespoon toasted almonds.
Salmon Penne with Green Beans Vinaigrette
Prep time: 10 minutes
Cook time: 15 minutes
Servings: 5 (2 cups each)
12   ounces whole wheat penne (or other pasta)1/2  pound fresh green beans, trimmed and halved     Finely grated zest and juice of 1 lemon1    tablespoon fresh thyme leaves1/2  teaspoon garlic salt3    tablespoons olive oil, divided12   ounces Alaska salmon, fresh, thawed or frozen     Salt and freshly ground black pepper     Lemon wedges and sprigs of thyme, for garnish