OAISYS Honored With TMC's CUSTOMER Magazine 2012 Product of the Year Award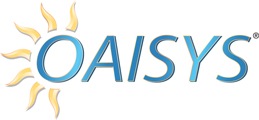 TEMPE, AZ -- (Marketwire) -- 01/30/13 -- OAISYS®, a leader in business call recording and contact center management solutions, today announced that TMC, a global, integrated media company, has named OAISYS' Tracer with Mobile Recall as a CUSTOMER Magazine 2012 Product of the Year Award winner. The 15th Annual Product of the Year Award winners list was published in the January/February 2013 issue of CUSTOMER magazine, www.customerzone360.com.

"We at OAISYS are honored to have the pairing of our Tracer quality monitoring solution and Mobile Recall application win a CUSTOMER Magazine 2012 Product of the Year Award," said Brian Spencer, OAISYS president. "We built Mobile Recall in direct response to our customers' need to take their call recordings with them. With Mobile Recall, we have optimized our users' 'bring your own device' experience for accessing recordings using virtually any mobile device."

"OAISYS was selected to receive a 2012 Product of the Year Award for its achievement in advancing customer experience management technologies. Tracer with Mobile Recall has demonstrated excellence as well as provided ROI for the companies that use it," said Rich Tehrani, CEO, TMC.

Mobile Recall enables Web-based access to key functionality offered by the industry-leading OAISYS Talkument® and Tracer software solutions. Built on an HTML5 framework, Mobile Recall is specifically engineered to support mobile Web access to call recordings, delivering a rich user experience that requires no software download or installation on the access device. It provides search and playback functions, empowering the user to view desired interaction metadata, such as notes or transaction references, with the extreme simplicity demanded when mobile.

With Mobile Recall, from any browser-enabled device individuals can:

•Run ad-hoc searches for one or more recorded calls;
•Save routine searches for instant access anytime;
•Drill down from a list to specific recordings using a multitude of criteria;
•View informative business data related to the interaction; and
•Play recordings.