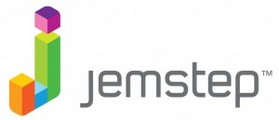 LOS ALTOS, CA -- (Marketwire) -- 01/30/13 -- Jemstep, the online investment advisor, today announced the launch of Jemstep Portfolio Manager, a powerful yet easy-to-use investment guidance and portfolio management service for individual investors. Combining the personalized attention of a private wealth manager with proven strategies and analytics used by institutional money managers, Portfolio Manager tells investors exactly what to buy, sell, and hold, to maintain the optimal portfolio for their retirement goals and financial situation. The service will be free until March 1, 2013.

"Investing is complex, and most people are uncertain if they're doing the right thing with their money," said Kevin Cimring, CEO of Jemstep. "But investing doesn't have to be difficult and everyone should be able to create a secure retirement. Jemstep Portfolio Manager gives every user personalized, step-by-step guidance for reaching their financial goals, whatever their level of wealth or investing experience."

Within minutes, Jemstep Portfolio Manager --

1. Gets to know you, your financial situation and retirement goals.
2. Analyzes your current investment accounts and generates a personalized investment strategy aligned with your situation and goals.
3. Provides you with your target allocation -- the ideal balance of assets to optimize your earnings without undue risk.
4. Spells out a detailed action plan telling you what to buy, sell, and hold.
5. Makes sure you stay on track. Jemstep watches for changes in your profile, your portfolio, and the market. It also alerts you when it's time to rebalance or change investments.

Based on the research of Nobel Prize-winning economists and the experience of multi-billion-dollar institutional investment managers, Jemstep's portfolios are designed to help people achieve higher returns than their existing portfolios, while reducing the drastic fluctuations that can occur when markets move up and down. These portfolios have been back-tested against the S&P 500 over 14 years and have delivered higher returns with less risk. In recommending what investments to sell and buy, Jemstep's patented investment evaluation technology helps investors minimize taxes, reduce fund fees, and select top-quality investments.

Survey Conducted on Behalf of Jemstep by Harris Interactive Finds that 74 Percent of U.S. Adults Don't Know How to Create and Manage a Retirement Portfolio

Jemstep recently commissioned a survey in partnership with Harris Interactive from December 17-19, 2012 to determine current attitudes among Americans who are investing for retirement. The online poll of more than 2,300 participants revealed massive gaps in retirement planning. Of respondents who have a retirement account, 50 percent manage it on their own. But nearly three-fourths of U.S. adults (74 percent) stated they have little or no knowledge of how to create and manage a portfolio that will give them the money they'll need to live comfortably in retirement. Furthermore, 67 percent of those who have a retirement portfolio think investing for retirement is complex and/or intimidating.