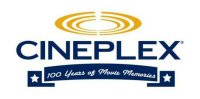 TORONTO, ONTARIO -- (Marketwire) -- 01/30/13 -- Each month, Cineplex Entertainment brings great entertainment to theatres across Canada. With Front Row Centre Events, guests can watch the Met Opera, stage productions, movies and more - all on the big screen. Don't miss February's exciting events:

IN THE SPOTLIGHT THIS MONTH:


The Great Digital Film FestivalWhen: February 1 to 7, 2013Front Row Centre Events presents the Great Digital Film Festival for oneweek only. The Great Digital Film Festival showcases some of Hollywood all-time fan favourites, often for the first time in digital format on the bigscreen.OperaUn Ballo in Maschera (Encore)When: Saturday, February 9, 2013 - 12:00 p.m. ESTMonday, February 11, 2013 - 6:30 p.m. ESTDirector David Alden's dreamlike setting provides a compelling backdrop forthis dramatic story of jealousy and vengeance. Marcelo Alvarez stars as theconflicted king; Sondra Radvanovsky is Amelia, the object of his secretpassion; and Dmitri Hvorostovsky is her suspicious husband. Kathleen Kim isthe page Oscar, and Stephanie Blythe sings the role of the fortune-teller,Ulrica. Fabio Luisi conducts.Rigoletto (Live)When: Saturday, February 16, 2013 - 12:55 p.m. ESTDirector Michael Mayer has placed his new production of Verdi's toweringtragedy in Las Vegas in 1960. In this production, inspired by the antics ofthe Rat Pack, Piotr Beczala is the womanizing Duke of Mantua, Zeljko Lucicis his tragic sidekick, Rigoletto, and Diana Damrau is Rigoletto's daughter,Gilda.Aida (Encore)When: Saturday, February 23, 2013 - 12:00 p.m. ESTMonday, February 25, 2013 - 6:30 p.m. ESTThe Met's unforgettable production of Verdi's ancient Egyptian drama starsLiudmyla Monastyrska as the enslaved Ethiopian princess caught in a lovetriangle with the heroic Radames, played by Roberto Alagna, and the proudEgyptian princess Amneris, sung by Olga Borodina. Fabio Luisi conducts.TheatreGreat Expectations LiveWhen: Thursday, February 7, 2013 - 7:00 p.m. local timeFor the very first time, the Dickens classic Great Expectations will bestaged in London's West End, and audiences around the world will be able toshare the historic opening night at their local cinema. The broadcast willtake place on Thursday, February 7, 2013, and include red carpet, arrivalsand behind the scenes footage exclusively for the cinema. The event willform part of the global celebrations surrounding the 200th anniversary ofthe author's birth.FRCE Dance SeriesNederlands Dans Theater: Move to MoveWhen: Sunday, February 17, 2013 - 12:55 p.m. ESTGuests will see the admired ballet, Silent Screen, from residentchoreographers Sol Leon and Paul Lightfoot and a world premiere by theirhand: Shine a Light. Ohad Naharin is back at the Nederlands Dance Theatrewith the Dutch premiere of his ballet, Secus.Sports and Sports EntertainmentWWE: Elimination Chamber 2013When: Sunday, February 17, 2013 - 8:00 p.m. local time
On the road to WrestleMania, the path to greatness travels through many formidable roadblocks. Watch as The Rock,
John Cena,
CM Punk, Ryback, Sheamus, and all your favorite WWE Superstars lay it all on the line at WWE: Elimination Chamber.
Classic Film Series PresentationLove StoryWhen: Sunday, February 10, 2013 - 12:45 p.m. local timeWednesday, February 13, 2013 - 7:00 p.m. local timeHarvard Law student Oliver Barrett IV and music student Jennifer Cavillerishare a chemistry they cannot deny - and a love they cannot ignore.Cast: Ali MacGraw, Ryan O'Neal and John MarleyFamily Favourites PresentationsRacing StripesWhen: Saturday, February 2, 2013 - 11:00 a.m. local timeAn abandoned zebra grows up believing he is a racehorse, and, with the helpof his barnyard friends and a teenage girl, sets out to achieve his dream ofracing with thoroughbreds.Cast: Frankie Muniz, David Spade and Snoop DoggThe BorrowersWhen: Saturday, February 9, 2013 - 11:00 a.m. local timeA secret family of four-inch people living inside the walls of a house mustsave their home from an evil real estate developer.Cast: John Goodman, Jim Broadbent and Mark WilliamsThe Adventures of Elmo in GrouchlandWhen: Saturday, February 16, 2013 - 11:00 a.m. local timeElmo - the fuzzy, cuddly, ticklish hero to children everywhere - learns somevaluable lessons about courage, sharing, and friendship when he must travelto Grouchland to find his cherished blue blanket.Cast: Kevin Clash, Mandy Patinkin and Vanessa WilliamsScooby-DooWhen: Saturday, February 23, 2013 - 11:00 a.m. local timeAfter an acrimonious break up, the Mystery Inc. gang are individuallybrought to an island resort to investigate strange goings on.Cast: Matthew Lillard, Freddie Prinze Jr. and Sarah Michelle GellarComing in March:-- March 10 and 13, 2013 - Classic Film Series: Funny Face-- March 29, 2013 - Classic Film Series: The Ten Commandments-- March 16, 2013 - Met Opera: Francesca da Rimini-- March 14 and 20, 2013 - Madoka Magica, Part I, Part 2-- March 21, 2013 - National Theatre Live People-- March 28, 2013 - Royal Ballet Alice's Adventures in WonderlandWHERE: A complete list of locations for each event can be found atwww.cineplex.com/events.


Contacts:
For more information, photos or interviews please contact:
Cineplex Entertainment
Mike Langdon
Director, Communications
416-323-6728
mike.langdon@cineplex.com

Cineplex Entertainment
Pat Marshall
Vice President, Communications and Investor Relations
416-323-6648
pat.marshall@cineplex.com
www.cineplex.com