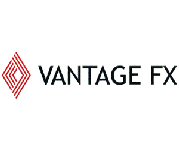 LONDON, UNITED KINGDOM -- (Marketwire) -- 01/03/13 -- Japanese Premier Shinzo Abe was involved in one of the most important meetings of the year for forex traders and indeed for the global economy.

The Bank of Japan's regular policy meeting produced minutes that indicated exactly what the bank intended to do about Abe's campaign pledge - to take a more aggressive approach to economic stimulus - which could include quantitative easing.

He hopes the bank will reach an inflation target of 2% as early as the end of January.

Being the world's 3rd biggest economy, what these minutes say about Japan's economic plan will have a huge impact on global financial markets.

How Can Vantage FX UK Help?

Multi-award winning forex broker Vantage FX UK have the tools and the training opportunities available to help both novice and experienced traders know what to do and how to do it, when these minutes (and future events) begin to impact foreign exchange trading.

Trading Tools


-- Autochartist - Powerful chart-pattern recognition software which offers traders a market leading level of technical analysis that helps Vantage FX UK account holders gain confidence in their trading decisions.-- EA Labs - Expert Advisory test lab allows traders to see the performance of certain expert FX experts before using them on their own account.-- Forex Strategy Software - Includes: Forex Strategy Builder and Forex Strategy Trader
Forex Training
-
Forex
Webinars
- Forex Basics
- Technical Analysis Advice
- Risk Management Guidance
- Trading Psychology Help
- Meta Trader 4 Tutorials
With these tools and training, forex traders will be fully prepared for whatever impact these minutes have had on the forex market and for all future events on the
forex calendar
.
For more information visit Vantage FX UK's website (vantagefx.co.uk) or follow Vantage FX UK on Twitter (@VantageFXUK).
(NB: EA Labs are provided for information and education purposes only.)
About Vantage FX UK
Vantage FX UK is an internationally recognised foreign exchange trading broker based in the City of London, providing foreign exchange trading services to clients in the UK, the EU and the rest of the world.
What sets Vantage FX forex brokers apart is the wide range of services and outstanding level of customer support they provide. The company strives to provide an intuitive, interactive Forex experience by continually innovating and taking advantage of the latest trading technology, such as MetaTrader 4 and Expert Advisors.
Vantage FX also offers extensive forex training resources to help give traders their edge, keep up with daily market commentary and try an FX trading demo account.


Contacts:
Vantage FX UK
Robert Berkeley
02073324954
robert.berkeley@vantagefx.co.uk
www.vantagefx.co.uk