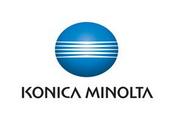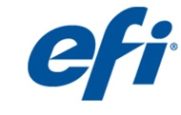 RAMSEY, NJ and FOSTER CITY, CA -- (Marketwire) -- 01/29/13 -- Konica Minolta Business Solutions U.S.A., Inc. (Konica Minolta) and EFI™ (NASDAQ: EFII), a world leader in customer-focused digital printing innovation, today announce the launch of the Fiery® proServer for the Konica Minolta KIP C7800 Wide Format Color Printer.

The Fiery proServer combines Fiery XF, an industry-leading inkjet production RIP and color management system, with an expanded set of advanced Fiery color software options in an integrated platform. The new platform increases productivity, performance and efficiency for all KIP C7800 models and helps provide exceptional color consistency.

With an expanded set of Fiery software options, the Fiery proServer for KIP C7800 offers state-of-the-art tools to make complicated wide format jobs simple, and turns the KIP C7800 printer into a full print production device. Users realize superior color accuracy with pre-installed color profiles for the most common media. Clean Color technology and Dynamic Rendering Intent provide a smart color workflow that keeps saturated tints clean and crisp, and automatically detects the best color compression method. The Fiery proServer easily integrates with other EFI products to create an end-to-end, automated workflow that eliminates touch points for improved speed and accuracy.

"EFI continues to develop its partnerships with key manufacturers such as Konica Minolta to innovate and advance the digital imaging industry," says John Henze, vice president of Fiery marketing, EFI. "Developing this joint solution for the KIP C7800 is another step in helping customers deliver wide-format prints such as banners, maps and posters faster than ever before, with vibrant and consistent color every time."

"Customers in wide format production print environments now have outstanding Fiery-driven workflow and color management tools to address their needs for greater productivity and brilliant color," says Kevin Kern, senior vice president, Marketing, Konica Minolta Business Solutions U.S.A., Inc. "The Fiery proServer is a perfect match for the KIP C7800 -- and is another great reason why print professionals can count on the Konica Minolta-EFI partnership to meet their document management needs."

Click here to learn more about the Fiery proServer for the KIP C7800.

About Konica Minolta
Konica Minolta Business Solutions U.S.A., Inc. is a leader in advanced document management technologies and IT Services for the desktop to the print shop. Konica Minolta has been recognized as a leading supplier by the Allegra Network, International Center for Entrepreneurial Development (ICED), Mail Boxes Etc., Inc., and National Association of Quick Printers (NAQP). Konica Minolta's innovative bizhub PRESS C8000 is the first digital press to receive the G7 Digital Press Certification from the IDEAlliance® and the company currently has the most G7 Certified experts in the industry. For more information, please visit www.CountOnKonicaMinolta.com and follow Konica Minolta on Facebook, YouTube, and Twitter.