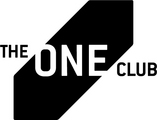 NEW YORK, NY -- (Marketwire) -- 01/29/13 -- Thirty of the advertising industry's most esteemed professionals from 12 different countries around the world have been selected to judge the 38th annual One Show Awards. Produced by The One Club, the renowned international creative awards competition sets the industry standard for excellence in advertising across all mediums.

The One Show is consistently named the most prestigious advertising competition worldwide with a reputation built on the caliber of the judges and the fairness of the judging process. Serving as a One Show judge is an enormous distinction in one's career, as is winning the coveted One Show Gold, Silver and Bronze Pencils, considered the ultimate achievement in the advertising industry. This year's One Show jury will gather in the Dominican Republic this March for a weeklong judging process. Winners will be announced at the One Show on May 8, which is part of the 2013 Creative Week Festival in New York City.

"We are pleased to have an outstanding international panel of jurors for the 2013 One Show. The jury members chosen for the One Show panel are all people actively working in the business today, leading the industry in innovation and original thinking. We are especially pleased to have representatives from both large and small agencies worldwide," said Mary Warlick, Chief Executive Officer of The One Club in New York.

With the deadline to enter this year's competition less than a week away, prospective entrants are asked to log on to http://enter.oneclub.org. Entries must be submitted by January 31, 2013.

One Show Judges:



Brigid Alkema Clemenger BBDO WellingtonCraig Allen Wieden+Kennedy PortlandSteve Bassett The Martin Agency RichmondCarlos Bayala Madre Buenos AiresSheena Brady Anomaly New YorkSteve Elrick BBH Singapore SingaporeVann Graves McCann New YorkDylan Harrison DDB SydneyNeil Heymann Droga5 New YorkLinda Honan BBDO New YorkMatt Ian Deutsch Los AngelesJayanta Jenkins TBWA\Chiat\Day Los AngelesEric Kallman Barton F. Graf 9000 New YorkPriti Kapur JWT DelhiAmir Kassaei DDB Worldwide New YorkMasashi Kawamura Party TokyoJeff Kling Fallon MinneapolisDagmar Kollstrom Erno OsloJim Lemaitre TBWA\Chiat\Day New YorkPierre Lipton M&C Saatchi New YorkJohn Matejczyk MUH.TAY.ZIK | HOF.FER San FranciscoRamiro Raposo La Comunidad Buenos AiresTiffany Rolfe Co:collective New YorkLuiz Sanches AlmapBBDO Sao PauloWolfgang Schneider BBDO GermanyMariano Serkin Del Campo Nazca Saatchi and SaatchiBuenos AiresFeh Tarty Mother LondonSusan Treacy Leo Burnett ChicagoTim Vaccarino Mullen BostonMicah Walker The Monkeys SydneyStephane Xiberras BETC Paris
Judges for One Show Design and One Show Entertainment will be announced shortly.
On Monday, May 6, 2013, One Show Design winners will be honored at the IAC Building. Winners of the One Show will be honored on Wednesday, May 8, 2013 at the awards presentation to be held at Alice Tully Hall at Lincoln Center, and the awards week concludes with One Show Interactive on Friday, May 10th at Terminal 5 event space.
About The One Club
The One Club, a non-profit organization, exists to champion and promote excellence in advertising and design in all its forms. Founded in 1975, as part of its mission to promote high standards of creative excellence, The One Club produces the One Show, One Show Design, One Show Interactive and One Show Entertainment. The coveted One Show Gold Pencils are regarded as the zenith of achievement in the advertising world. Its OneScreen Short Film & Video Festival returned from a four-year hiatus in 2012.
In 1995, The One Club established an education department, dedicated to fostering the creative talents of advertising students nationwide. The department administers scholarships to outstanding students in advertising programs at a variety of schools across the country and produces an annual College Competition. As a part of this department, the award-winning One Club Diversity Program conducts workshops, portfolio reviews and outreach to multicultural students around the country.
Art & Copy, a documentary film produced by The One Club, won an Emmy Award after appearing on PBS Independent Lens.
You can follow The One Club online at
www.oneclub.org
, on Facebook (
https://www.facebook.com/theoneshow
) and at Twitter (
https://twitter.com/OneShow
).
Add to Digg
Bookmark with del.icio.us
Add to Newsvine