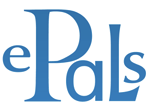 WASHINGTON, DC -- (Marketwire) -- 01/29/13 -- ePals Corporation (TSX VENTURE: SLN), an education media company and the world's leading Global Learning Network, today unveiled new and enhanced tools and resources for students, teachers and schools that set a new standard for collaborative social learning. ePals' new capabilities and expanded academic content include free self-directed, authentic student learning centers, new classroom management and Web 2.0 collaboration tools, and projects and resources that provide immediate support for teachers implementing the Common Core standards. Its Learn365™ platform now offers schools and districts an integrated solution for school-wide and district-wide collaboration and communication with access to community and content key to 21st century learning.

New to the ePals Global Community:

Learning Centers Encourage Self-Directed Exploration: New student-focused learning centers on ePals.com appeal to a broad range of interests and learning styles and facilitate individual exploration, inquiry and collaboration. An example: the "News Now" Center is a self-directed learning space where students can read, write, and share the latest news and current events with peers around the world. Additional centers focus on Reading, Science, Writing, Global Citizenship, Smithsonian Institution activities, Cultural Explorations, and challenging multi-player educational games.

Authentic Projects Reinforce Critical Thinking, Writing Skills, Common Core Standards: A new series of projects challenges students to apply critical thinking and writing skills to collaboratively solve real world problems. Projects include: Futuristic City Swap, where students can draw and describe a city in 2050; an email discussion on Martin Luther King Jr. and the March on Washington; using China in a Day magazine as a template for a similar magazine that students can create themselves, reflecting the culture and people of different countries; researching and crafting a Teen Report on Violence in Schools; participating in face-to-face or remote discussion circles using digital articles on a variety of subjects; and more.

"These student projects provide a laser-like focus on the persuasive, informational and narrative styles of writing specifically addressed in Common Core anchor writing standards 1-3," says Nina Zolt, ePals Co-Founder and Chief Learning Officer. "Collaborating with students from other places engages students deeply by providing a real-life purpose for analyzing, exploring and constructing an informed perspective on issues of substance. Motivated students spend more time on task and are better equipped to meet the challenges of skills-based standards such as the Common Core emerging around the world."

New Tools Support Classroom Management and Professional Growth: New online tools allow teachers to schedule, publish, assess and grade student assignments, create progress reports, and monitor student activity in real time across ePals projects and workspaces. A Teaching Resources section offers tutorials to help members get the most from their experience on ePals and a media gallery which includes lessons, templates, videos, rubrics, and other tools and resources organized by topic and age group. There's also an expanded project library featuring teacher-created lessons at varying levels of difficulty that can be customized and used independently or collaboratively.