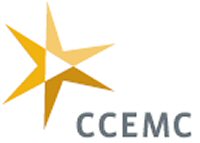 EDMONTON, ALBERTA -- (Marketwire) -- 01/29/13 -- The CCEMC is providing nearly $200,000 in financial support for a project that will reduce greenhouse gas emissions linked to fertilizer use. The project, led by the Canadian Fertilizer Institute, will give farmers access to science-based information about how to reduce greenhouse gas emissions when they apply fertilizer or other crop nutrients on their fields.

"The CCEMC knows that there is tremendous potential to reduce emissions from biological sources," said CCEMC Chair Eric Newell. "We're pleased to support Farming 4R Land, a project that has the potential to not only help Alberta farmers reduce greenhouse gas emissions, but also improve their profitability."

"The first project funded under the Biological Greenhouse Gas Management program, Farming 4R Land, is in an area of prime importance to agricultural producers around the world," said Dr. Stan Blade, Chief Executive Officer of Alberta Innovates Bio Solutions. "Optimal use of fertilizer in farming is good for the environment and good for farmers because of decreased production costs and addition of a new revenue source."

In the first phase of the Farming 4R Land project, farmers from different regions within Alberta who grow potatoes, pulses (peas, beans or lentils), canola, cereals (wheat, barley, oats), and bioenergy crops (such as Carinata) will be invited to participate in the program. Farming 4R Land will provide the information and resources they need to adopt the Alberta government approved Nitrous Oxide Emissions Reduction Protocol (NERP). The development of the protocol led by CFI is intended to reduce on-farm emissions of nitrous oxide in a way that would allow farmers to earn carbon offset credits.

In the second phase of the project, Farming 4R Land will focus on supporting on-farm activities for the implementation of both the NERP and the 4R Nutrient Stewardship system. The system provides an assessment framework to help farmers use the right source, at the right rate, right time, and right place® for optimal crop growth. In the process, farmers can improve both yields and profitability while reducing greenhouse gas emissions.

The science-based Best Management Practices promoted through the 4R Nutrient Stewardship system enhance nutrient use efficiency in growing crops, mitigate greenhouse gas emissions, minimize nitrogen and phosphorus losses from both surface and ground water and position Albertan producers for global recognition of their sustainability practices.

"There are many advantages for farmers to adopt the 4Rs into their cropping systems," said Mr. Norm Beug, Chair of the Canadian Fertilizer Institute. "The 4Rs offer a framework to farmers as they implement BMPs (Best Management Practices) to optimize fertilizer efficiency, which minimizes nutrient loss into the environment. The 4R approach maximizes farmer returns for every tonne of fertilizer used and allows farmers to quantify their practices to receive credits for ecological goods and services."