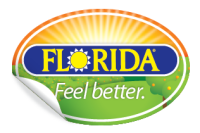 TORONTO, ONTARIO -- (Marketwire) -- 01/29/13 -- At this point of the year there is a lot of talk about how to prevent and treat the winter blues. However, a new survey commissioned by the Florida Department of Citrus (FDOC) has found that Canadians may want to put more thought into how to overcome feelings of stress all year long. According to the survey, 67 per cent of Canadians rate their daily stress as moderate or higher, with 38 per cent of that group experiencing high levels of daily stress. Additionally, 46 per cent of Canadians report that stress is not related to a specific time of the year.

Although Canadians understand the effects of stress and how to improve these conditions, many do not follow through with steps they know can help them feel better: healthy food choices, exercise and a balanced diet.

Canadians struggle with maintaining a healthy diet when stressed

When it comes to healthy eating, behavior does not always mirror beliefs. Though three quarters (77 per cent) of Canadians believe that a balanced diet can help their physical and mental well-being and 59 per cent believe that a change in diet can help to relieve stress, many find this hard to do. In fact, over a third (36 per cent) of Canadians say that the inability to maintain a healthy diet is a side effect of stress and that stress often leads to unhealthy food choices (40 per cent).

"Not feeling in control is one of the biggest contributing factors to stress and emotional eating," says Lydia Knorr, registered dietitian for the FDOC. "Canadians can maintain control of their food choices and help ease some of the symptoms of stress, by preparing food in advance and having healthy options on hand. Since hypertension is one of the side effects of stress, I recommend foods rich in potassium, such as citrus fruits, as they can help reduce the risk of high blood pressure."

Exercise is not top of mind when Canadians are stressed

Stress also negatively impacts how often Canadians exercise. Despite the fact that many find exercise helps relieve symptoms of stress, almost half of Canadians (43 per cent) report that they either exercise less than usual or stop exercising altogether when they are stressed. In fact, exercise, along with being with friends or family, is considered to be a popular form of stress relief for Canadians.

"I find that one of the biggest challenges Canadians face is working up the energy to exercise after a long and stressful day," says Eva Redpath, fitness expert for the FDOC. "I recommend a vitamin-rich snack such as a glass of 100 per cent pure Florida orange juice or grapefruit juice, full of natural sugars, to give you the energy you need. The push is well worth it, as the workout can help you burn off some steam and feel better about maintaining a healthy lifestyle."

Canadians know how to maintain a balanced diet but don't follow the rules

In addition to believing that eating well and maintaining a healthy lifestyle helps us feel better in stressful circumstances, Canadians also have a good understanding of how to maintain a balanced diet. The problem is that similar to exercise, their actions don't reflect their knowledge.

Although the Canada Food Guide recommends seven to 10 servings of fruits and vegetables a day, only 10 per cent of Canadians report this consumption level. The average number of daily servings of fruits and vegetables consumed by Canadians is four, with 22 per cent of Canadians only consuming one to two servings a day. Canadians can't pretend they don't know any better, as 61 per cent admit that they should ideally be consuming at least five servings of fruits and vegetables a day.

"A nutritious diet and healthy lifestyle plays an integral role in supporting both physical and mental well-being," says Knorr. "Increasing your daily intake of fruits and vegetables doesn't need to be an added challenge. Simply incorporating fresh, in-season fruit like Florida grapefruit into meals can help provide a natural boost in energy while delivering essential nutrients like vitamin C. This is also an extra benefit for the one in four Canadians who report that illness is a side-effect of stress."

Other highlights from the survey:


-- It may be no surprise that work, school and money are reported as key sources of stress by more than half of Canadians, with balancing family and other areas of life following close behind at 41 per cent. Additionally, 29 per cent of Canadians consider their health to be one of the main sources of stress in their daily life.-- Most Canadians (78 per cent) do not attribute their stress to the city or neighbourhood that they live in.-- Half of Canadians say that stress affects their sleep (52 per cent) and/or makes them irritable or angry (50 per cent).-- 56 per cent of Canadians report eating less than five servings of fruits and vegetables a day.
About the
Florida
Department of Citrus (FDOC)
The
Florida
Department of Citrus (FDOC) is an executive agency of the
Florida
government charged with the marketing, research and regulation of the
Florida
citrus industry. Its activities are funded by a tax paid by growers on each box of citrus that moves through commercial channels. A few of the popular varieties of
Florida
citrus fruit available in Canadian supermarkets are Ruby Red Grapefruit, Flame Grapefruit, and Marsh Grapefruit with 100 per cent pure
Florida
orange juice and
Florida
grapefruit juice available all year round.
About the survey
The results presented are based on a survey conducted by EKOS Research Associates from December 1to 17 2012. Using EKOS' Probit© hybrid online-telephone panel, 2,026 Canadians aged 18 and over were surveyed. Data was weighted by region, age, gender and urban/rural/remote density using the most recent census data.
Add to Digg
Bookmark with del.icio.us
Add to Newsvine


Contacts:
For more information or to schedule an interview with
Lydia Knorr or Eva Redpath, please contact:
GolinHarris
Melissa Adamson
416-642-7967
madamson@golinharris.com