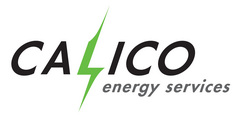 SEATTLE, WA -- (Marketwire) -- 01/29/13 -- Calico Energy Services (www.calicoenergy.com), the market leader in unified operations centers for Demand Side Management, today announced that it will license a set of powerful technologies from Battelle called Grid Command™ Active Demand Management (ADM). This new technology gives consumers and producers unprecedented control over their electricity decisions.

Grid Command ADM provides software components that enable utilities to rapidly and effectively regulate energy consumption by creating automatic, auction-based price and demand signals. These signals are transmitted to end-point devices, distribution points on the grid and storage devices, which respond by reducing electricity load based on pre-set parameters. Grid Command ADM leverages the intellectual property and algorithms developed by Pacific Northwest National Laboratory (PNNL) and recently licensed by Calico (see Calico news for details).

"Grid Command Active Demand Management was developed in response to the critical challenges facing electric utilities today and has proven in several real-world deployments to improve reliability while reducing costs for energy consumers," said Spencer Pugh, Vice President and General Manager of Energy and Environment for Battelle. "We are delighted that Calico has chosen to license these technologies and to expand them to broader utility applications. We believe this agreement will provide material benefit to Calico, utilities and their customers."

Grid Command ADM was developed as part of a Department of Energy (DOE) Smart Grid grant and has shown excellent potential in several recent implementations in the Pacific Northwest. The largest deployment includes more than 1,000 residential customers and employs a utility head-end module to dispatch real-time price or demand signals based on consumer "bids" and distribution constraints. This automated, closed-loop model has shown significant benefits over traditional demand response models, because it normalizes capacity issues, adjusts to changing variables and balances the intermittency of renewables in real-time.

"Calico sees enormous potential in integrating Battelle's Grid Command ADM technologies into our Energy Intelligence Suite™," said Michael Miller, President and CEO of Calico Energy Services. "Grid Command ADM provides a quantum leap in a utility's ability to balance supply, with very little cost and customer impact. Thanks to its rapid response and bi-directional communications, utilities can transform demand into a real-time operational resource, while integrating and managing intermittent renewables. In addition, Grid Command ADM brings powerful pricing incentives to customers without the difficulties of obtaining regulatory approval for a real-time electricity rate."