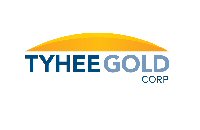 VANCOUVER, BRITISH COLUMBIA -- (Marketwire) -- 01/25/13 -- Tyhee Gold Corp. (TSX VENTURE: TDC) ("Tyhee" or the "Company") is pleased to announce that it has awarded the contract for Final Engineering and Procurement for the Yellowknife Gold Project (YGP) to Lyntek, Inc. ("Lyntek") of Denver, Colorado. The Company has also contracted Merit Consultants International Inc. ("Merit") of Vancouver, British Columbia to perform a peer review of the CAPEX of the independent YGP Feasibility Study, released in August 2012, and prepared by SRK Consulting, Knight Piesold and Lyntek out of their Denver, Colorado offices.

Tyhee's President and CEO, Brian Briggs, said, "These engagements with these two well respected and experienced firms represent the latest important milestones in our advancement of the YGP towards production, targeted in 2015. Lyntek will provide a detailed plan for all of the project's real engineering and logistical requirements, while Merit will be supplementing the estimates provided in the Feasibility Study with an even more detailed break-down of the best and most cost effective way to manage and deploy the capital that will be going into this project."

About these Companies:

Lyntek is located in Lakewood, Colorado and has been providing engineering and construction management services to the natural resources and environmental remediation industries since 1982. Lyntek provides services from process engineering and feasibility studies through detailed engineering, procurement, construction management, plant start-up, and pilot plants. Lyntek has developed projects on every continent, including the following recent projects:


--  El Aguila Project, Gold Resources Corp., Oxide Plant and Sulfide Plant.    Sulfide Concentrator Expansion EPCM.--  Cerro Jumil, Esperanza Resources, EPCM for the Merrill-Crowe recovery    plant for the Cerro Jumil heap leach project.--  Climax HDS Project, (FMI) Phelps Dodge, Inc. Pilot plant design,    Construction & operation of the Water Treatment facility.--  Balkan Mineral and Mining EAD Krumovgrad Project, Dundee Precious    Metals, Inc., Definitive Feasibility Study for a gold / silver    processing facility.--  San Vicente, Pan American Silver, Feasibility Study, EPCM for a Silver,    Zinc, Lead and Copper concentrator.
In addition to these recent projects, Lyntek has extensive experience working on precious metals projects in cold weather regions throughout the world, notably two projects in Northern Alaska (Nixon Fork and Illinois Creek), as well as gold projects for the government of Magadan, and Geometal in Siberia.
Merit has provided Project and Construction Management services to numerous companies in the mining sector, including many projects with both study and construction levels similar to the Yellowknife Gold Project, several of which were gold projects located in northern environments.
Some of Merit's recent projects in these areas include:
--  Fort Knox Mine Capital Project, Alaska - providing Construction    Management services;--  Diavik Diamond Mine, NWT - continuing to provide Construction Management    services;--  Rainy River Gold, Ontario - providing Feasibility Study support services    for a 20,000 tonne-per-day plant;--  Kitsault Molybdenum Project, BC - review of the capital costs and    constructability of the