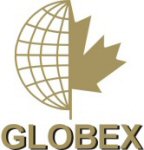 ROUYN-NORANDA, QUEBEC -- (Marketwire) -- 01/24/13 -- Globex Mining Enterprises Inc. (TSX: GMX)(FRANKFURT: G1M)(OTCQX: GLBXF) and Chibougamau Independent Mines Inc. (TSX VENTURE: CBG) ("CIM") are pleased to announce that the common shares of CIM will commence trading on the TSX Venture Exchange at the opening of the market on Friday, January 25, 2013 under the stock symbol "CBG" (ISIN number CA1671011049). This completes the previously announced "spin-out" of the shares of CIM to the shareholders of Globex.

Globex also announces that the "new" common shares of Globex will commence trading on the Toronto Stock Exchange at the opening of the market on Friday, January 25, 2013 in substitution for Globex's currently listed common shares. Globex's "new" common shares (ISIN number CA3799005093) will trade under Globex's current stock symbol "GMX".

Beneficial shareholders of Globex, that is, shareholders who hold their Globex shares through a securities dealer or other intermediary, should consult their securities dealer or other professional advisor with respect to the "spin-out" of the CIM shares. In most cases, the transactions will occur automatically and require no action on a shareholder's part.

In order to receive their CIM shares, Globex's registered shareholders, those holding paper certificates not at a brokerage firm or bank trading account, must (i) complete and sign the Letter of Transmittal that was delivered with Globex's management information circular dated September 19, 2012, mailed to each Globex shareholder in connection with the special meeting of shareholders approving the Plan of Arrangement between Globex and CIM, and (ii) surrender for cancellation the certificate or certificates representing their Globex shares, together with the Letter of Transmittal, to Computershare Investor Services Inc., the depositary appointed by Globex in connection with the Plan of Arrangement. Upon surrender, the Depositary will deliver to the registered shareholder a certificate representing the number of CIM shares (and "new" Globex common shares) that such shareholder has the right to receive pursuant to the Plan of Arrangement.

An electronic copy of the Letter of Transmittal for use by registered shareholders is available on Globex's website (http://www.globexmining.com/documents/Special_letter_transmittal.pdf). On the website home page, click on "Spin-Out Documentation" and then on "Letter of Transmittal". A copy is also available under Globex's SEDAR profile at www.sedar.com. (filed on September 20, 2012 under "Other").

Chibougamau Independent Mines Inc. has commenced exploration work on several of its properties and expects to start drilling on the Berrigan gold, silver, zinc zone at the end of January. The Berrigan zone is a historical, non NI 43-101 mineralized body discovered in the late 1940's by Noranda Mines. It was drilled for zinc but has very significant gold and silver mineralization as demonstrated in the following historical drill intersections, which are a small number of the numerous mineralized intersections reported (see listing of mineralized intersection in the Plan of Arrangement or NI 43-101 Berrigan Technical Report on the Globex web site).