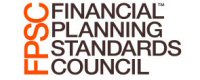 TORONTO, ONTARIO -- (Marketwire) -- 01/22/13 -- Financial Planning Standards Council (FPSC®) has recently released this year's results of its "Value of Financial Planning" longitudinal study. For three consecutive years FPSC has conducted a comprehensive evaluation of financial planning activities undertaken by Canadians measuring the impact of financial planning on Canadian's emotional and financial wellbeing. The study sets out to discover whether financial planning really makes a meaningful difference to Canadians; whether Canadians who receive comprehensive planning are better off than those who have only engaged with one or two financial planning services; and if there are differences in Canadians perceived value of planning amongst those who engage with Certified Financial Planner®/CFP® professionals versus those who work with non-certified advisors for their financial planning needs.

A total of 8,546 Canadians participated in this year's study and were segmented into three groups:


1.  Those that have comprehensive/integrated financial plans (i.e. the main    financial professional has provided financial planning for major life    goals and events or at least three of the planning components: household    budgeting, tax, retirement, estate planning, investing, debt or risk    management).2.  Those with limited planning (i.e. the main advisor has provided advice    or services related to one or two elements of the planning components).3.  Those with no planning (this group had not used any services through an    advisor).
Do people feel they are better off after they have undertaken financial planning? Absolutely! Those Canadians who have received "comprehensive/integrated" planning believe they are significantly better off than those who have had "no planning" regardless of their net worth. In fact several overarching measures revealed that Canadians with a comprehensive/integrated plan reported higher levels of wellbeing and contentment than their non-planning counterparts: Those with comprehensive plans scored 62 per cent more on emotional wellbeing than those without; 85 per cent more on financial wellbeing and 45 per cent more in overall contentment. These findings have been consistent over the three years FPSC has conducted the study. See backgrounder for more highlights and measures that contribute to wellbeing.
Does comprehensive planning make a greater difference, or is it good enough just to do something such as what limited planning would offer? Once again, the study revealed that those Canadians who have engaged in comprehensive financial planning report significantly higher levels of financial wellbeing compared to their limited planning counterparts (an 18% difference); overall contentment (a 28% difference) and peace of mind (17% difference). Equally salient - those with comprehensive plans are far more likely to report confidence that they would be able to deal with an economic downturn than those who do only limited planning (a 31% difference).
Are there differences in Canadians' perceptions of the value of their financial planning amongst those who engage
Certified Financial Planner
® professionals
vs. those who engage non-certified advisors for their financial planning needs? The study reveals that those who work with CFP® professionals are more likely to report their financial affairs are "on track" than those dealing with "non-certified" planners (78% vs. 64% respectively). They are also significantly more likely to report having more peace of mind; worrying less about money and being closer to achieving some of their life goals as a result of planning. See backgrounder for details.