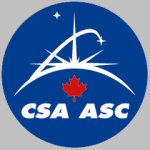 LONGUEUIL, QUEBEC -- (Marketwire) -- 01/21/13 -- On January 18, Canadian satellite NEOSSat (Near-Earth Object Space Surveillance Satellite) arrived in India. It is the world's first space telescope designed by the Canadian Space Agency (CSA) to detect and track asteroids and satellites. NEOSSat is planned to lift off aboard India's Polar Satellite Launch Vehicle (PSLV), during a launch window scheduled to open on February 11.

By circling the globe every 100 minutes and scanning space near the Sun to pinpoint otherwise almost invisible asteroids, NEOSSat will provide a dramatic improvement in the surveillance of objects that pose a collision hazard with Earth. As part of Canada's commitment to keeping orbital space safe for everyone, it will also offer unprecedented opportunities for tracking space debris.

This mission builds upon Canada's expertise in compact, microsatellite design. The 65-kilogram spacecraft is the size of a small suitcase. Although NEOSSat's 15-centimetre telescope is relatively small, once high above the Earth's atmosphere, it will give it a huge advantage in searching the blackness of space for faint signs of asteroids.


When: January 22, 2013 (from 1 p.m. to 3 p.m., Eastern standard time)What: Media availability from the CSAWho: William Harvey, Senior Project Manager Guennadi Kroupnik, Director, Satellite Comm. & Space Environment Projects Denis Laurin, Space Astronomy Senior Program Scientist
To schedule interviews with CSA spokespersons, please contact CSA Media Relations.
For more information on NEOSSat:
http://www.asc-csa.gc.ca/eng/satellites/neossat/
Follow us on :
RSS:
http://www.asc-csa.gc.ca/rss/default_eng.xml
Facebook:
https://www.facebook.com/pages/Canadian-Space-Agency/150629121625960
YouTube:
http://www.youtube.com/user/Canadianspaceagency
Twitter:
http://twitter.com/csa_asc


Contacts:
Canadian Space Agency
Media Relations Office
450-926-4370
media@asc-csa.gc.ca
www.asc-csa.gc.ca