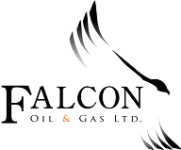 TORONTO, ONTARIO -- (Marketwire) -- 01/21/13 -- Falcon Oil & Gas Ltd. (TSX VENTURE: FO) ("Falcon" or the "Company"), a Toronto listed and Dublin headquartered company focused on unconventional oil and gas exploration and production assets in Australia, South Africa and Hungary, is pleased to announce the completion of the acquisition of seismic data by Hess Australia (Beetaloo) Pty Ltd ("Hess") on Exploration Permits 76, 98 and 117 held by Falcon's 73% subsidiary, Falcon Oil & Gas Australia Limited ("Falcon Australia") in the Beetaloo Basin of the Northern Territory, Australia.

Over the two field seasons of 2011 and 2012 Hess acquired 3,490 km of 2D seismic data at an estimated cost of $55 million. The regulator, the Northern Territory Department of Mines and Energy, has determined that the acquired seismic satisfies the work commitments for the three permits owned by Falcon Australia. Details of the work completed over the last two field seasons are as follows:


--  EP76 - 327 km line kilometres of 2D seismic data--  EP98 - 1,852 km line kilometres of 2D seismic data--  EP117 - 1,311 km line kilometres of 2D seismic data
The information collected is now being processed by Hess.
Following completion of the seismic programme, Hess may elect to drill and evaluate five wells to earn a 62.5% equity stake in the licence area covered by the three permits but excluding the 100,000 acres around the Shenandoah well (Falcon fully carried). Hess has until the 30th June 2013 to make this election.
Philip O'Quigley, CEO of Falcon commented:
"The completion of the fieldwork associated with the seismic data collection marks a significant milestone for Falcon's Beetaloo project. Falcon is pleased Hess has been able to complete its ambitious program. The estimated $55m expenditure ensured that the extensive fieldwork of the last 18 months delivered very high quality data, necessary to build on Falcon's earlier work and move the evaluation of the resource potential of the Beetaloo Basin to the next level. Falcon now looks forward to the announcement of Hess' decision on the exercise of its option to drill five wells in exchange for a significant stake in the assets."
About Falcon Oil & Gas Ltd.
Falcon Oil & Gas Ltd. (TSX VENTURE: FO) is an international oil and gas company focused on exploration and production in Australia, South Africa and Hungary. Falcon's strategy is to acquire, explore and develop large acreage positions of unconventional and conventional oil and gas resources in major underexplored basins located in politically and economically stable countries, with a high regional demand for energy and existing infrastructure. The Company's distinctive approach is to seek endorsement of its acreage and support for its exploration efforts in partnerships with established international oil & gas companies. Falcon's assets are represented by interests in almost 15 million acres in areas allowing rapid delivery of oil and gas to market.
In Australia, Falcon holds 100% interest in four exploration permits covering 7 million acres in the Beetaloo Basin, Northern Territory. Falcon's JV agreement with Hess covers significant seismic costs and an option to drill five wells. In South Africa, Falcon holds 100% interest in a Technical Cooperation Permit covering 7.4 million acres in the Karoo Basin. Falcon has signed a Cooperation agreement with Chevron to seek unconventional exploration opportunities in the Karoo Basin, onshore South Africa. The Karoo Basin is large (236,000 mi2), extending across nearly two-thirds of the country, with the southern portion (70,800 mi2) of the basin potentially favourable for shale gas. A significant portion of Falcon's TCP is located within the prospective area, along the southern boundary. Falcon's acreage in Hungary is adjacent to the giant Algyo Field and is transected by existing gas pipelines offering near-term access to local markets.