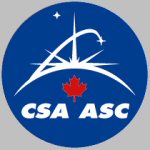 LONGUEUIL, QUEBEC -- (Marketwire) -- 01/17/13 -- While on board the International Space Station, Canadian Space Agency (CSA) Astronaut Chris Hadfield will answer questions from students of the Chris Hadfield Public School. Over 800 kindergarten to grade 8 students will be assembled in the school's gymnasium to see and hear astronaut Hadfield. CSA Astronaut Jeremy Hansen and other special guests, such as the Mayor of Milton, members of the Halton District School Board and Hadfield's parents will also be at the school.

Media representatives are invited to attend the event.

Journalists who cannot be on-site will be able to watch the video connection portion of the event live on NASA TV.


Date: January 17, 2013Time: 10:00 a.m. ESTWhat: Presentation by astronaut Jeremy Hansen Live video connection between astronaut Chris Hadfield and studentsWho: Chris Hadfield, CSA Astronaut (from space via NASA TV) Jeremy Hansen, CSA Astronaut Students and teachers from the Chris Hadfield Public School Gordon Krantz, Mayor of MiltonWhere: Chris Hadfield Public School 1114 Woodward Avenue Milton, Ontario L9T 5P5
About Expedition 34/35: For details on the mission, visit the Canadian Space Agency website at
www.asc-csa.gc.ca/eng/missions/expedition34-35/
.
Video, animations and pictures are available at this address:
ftp://ftp.asc-csa.gc.ca/users/expedition34-35/pub/
Follow us on :
RSS:
http://www.asc-csa.gc.ca/rss/default_eng.xml
Facebook:
https://www.facebook.com/pages/Canadian-Space-Agency/150629121625960
YouTube:
http://www.youtube.com/user/Canadianspaceagency
Twitter:
http://twitter.com/csa_asc


Contacts:
Canadian Space Agency
Media Relations Office
450-926-4370
media@asc-csa.gc.ca
www.asc-csa.gc.ca