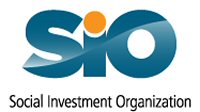 TORONTO, ONTARIO -- (Marketwire) -- 01/17/13 -- A new report by the Social Investment Organization shows that socially responsible investment (SRI) assets in Canada continue to climb, showing growth in virtually every major market segment and outpacing growth of total assets under management.

The Canadian SRI Review 2012, released today, shows that assets managed under sustainable and socially responsible guidelines in Canada grew by 16% between June 30, 2010 (the effective date of the last report) and December 31, 2011. By comparison, total assets under management grew by 9% in the same time period.

The report shows that total assets managed under SRI guidelines is $600.9 billion, up from $517.9 billion. At $600.9 billion, this represents 20% of assets under management in the financial industry, up from 19% of the market in 2010. The two areas that showed the most growth are in the pension fund sector and impact investing.

"While SRI is showing that it is recovering alongside traditional investments, we believe that there is still a great deal of potential growth yet to be realized," states the report. "Today, there is a much broader acceptance among fund managers and individual investors about the growing importance of environmental, social and governance factors to investment returns."

At the same time, the report states that both the ongoing impacts felt from the financial scandals of 2008 as well as the ongoing debate about climate change are prompting Canadians to look for investment alternatives. "There is a clear opportunity for our industry to demonstrate that doing the right thing has never been more clearly linked to doing well."

Quotes from the Sponsors


- "It's not surprising to see the 20% growth in impact investing over the past year and a half. Sometimes the only thing standing between individuals seeking to better their lives, or organizations working to solve social or environmental problems, is access to the capital they need to be successful. More and more investors who care about their local community are realizing the power of their targeted investments." Priscilla Boucher, Vice-President, Corporate Social Responsibility, Assiniboine Credit Union - Rosalie Vendette, Senior Advisor SRI at Desjardins Wealth Management is pleased to see the overall SRI industry growing stronger. "However, she states, the assets held by Canadians in SRI mutual funds only represent 1% of all retail assets held in mutual funds in Canada. Many surveys show that retail investors would be interested in choosing SRI mutual funds, but often, they do not know such funds exist. This RRSP season, we invite Canadians to ask their financial advisors about SRI products." - "Consistent with the findings of this report, we see steady growth in interest about responsible investment among Canadian clients and investment managers", says Jane Ambachtsheer, a Partner with Mercer. "We expect to see more discussion of instances where environmental, social and governance inputs improve risk-adjusted returns. We encourage managers to pro- actively share such examples, as is happening in the major financial markets around the world." - "Ethical Funds has been providing a way for investors to incorporate their environmental, social and governance concerns into their investment decisions for more than 25 years," says John Kearns, CEO of NEI Investments. "It is very encouraging to see that the number of Canadians choosing to put their money where their values are continues to grow steadily." - The results of the survey mirror what we have seen at Meritas SRI Funds. We have a growing number of advisors recommending our funds which has resulted in the past 12 months being the best sales year in our history. Advisors who want to connect with where public opinion is headed are looking at SRI funds more often than ever before." Gary Hawton, President, OceanRock Investments at Qtrade Financial Group - The growth of responsible investment in Canada is promising and is consistent with what's happening globally. Managers and asset owners alike are increasingly aware of the materiality of environmental, social and governance factors and the risks and opportunities they can pose to investment decisions. Sustainalytics is encouraged by enhanced insights and developments within the industry and looks forward to seeing continued progress in Canada and beyond. Paula Glick, Sustainalytics' Director of Institutional Relations, Canada
The Social Investment Organization (SIO) is a national membership-based organization that includes financial institutions, investment firms, financial advisors, and various organizations and individuals interested in socially responsible investment. The SIO's purpose is to promote the practice of sustainable and socially responsible investment (SRI) in Canada. SRI is the integration of environmental, social and governance factors in the selection and management of investments. Our members serve more than six million Canadians.
To download a copy of the full report, visit:
www.socialinvestment.ca/sri-review/
.


Contacts:
Social Investment Organization
Ian Bragg, Associate Director
Research, Policy and Institutional Services
416.461.6042 ext. 112
bragg@socialinvestment.ca
www.socialinvestment.ca