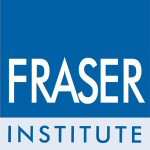 VANCOUVER, BRITISH COLUMBIA -- (Marketwire) -- 01/17/13 -- The combination of policy uncertainty and political gridlock in the United States following the 2012 election could harm economic growth in Canada, warns a new series of essays from the Fraser Institute, an independent, non-partisan Canadian think-tank.

"While Canadians are not allowed to vote in U.S. elections, our fortunes and prosperity are intimately affected by the electoral decisions of our American neighbours," said Jason Clemens, Fraser Institute executive vice-president and co-editor of The U.S. Election 2012: Implications for Canada.

"Polls in Canada consistently show overwhelming support for President Obama, but his re-election combined with a divided Congress and the policies likely to be implemented over the next four years present a number of real, immediate risks to Canada-as well as opportunities."

Comprising 10 essays from preeminent Canadian and American scholars, the report examines critical economic issues that underpin the Canada-U.S. relationship. Essays of note include:

"Canada's Challenges in the Face of U.S. Monetary Policy" by Jerry Jordan (Former President, Federal Reserve Bank of Cleveland):

As the United States, Europe, and Japan become more tolerant of inflation, their currencies will likely depreciate while the currencies of smaller, open economies like Canada will climb. Persistent appreciation of the Canadian dollar against the U.S. dollar will mean increasing competitive pressures on both Canadian industries and firms that seek to export, and on Canadian companies that must compete with foreign imports.

"Such currency challenges often lead to worsening policy responses such as trade protectionism," Jordan said.

"The Effect of U.S. Financial Market Regulation on Canada" by Moin Yahya (University of Alberta):

The re-election of President Obama means the full implementation of what is popularly referred to as the Dodd-Frank Act, which imposes new regulations on the financial services sector in the U.S. Yahya argues that the impact of Dodd-Frank and its accompanying regulations on the Canadian financial system is highly uncertain because specific provisions concerning foreign banks have yet to be developed. Other rules may apply inadvertently to Canadian companies doing business in the United States, such as brokerage firms that trade American stocks for clients in the U.S. or Canada.

"Clearly, there will be adverse effects on the Canadian banking and financial services sector from the regulations imposed by U.S. legislators," Yahya said.

"U.S. Energy and Environment Policymaking in Obama's Second Term" by Chris Horner (Competitive Enterprise Institute):

The Obama administration will likely introduce a host of environmental and safety regulations aimed principally at the energy sector, and more specifically the oil and gas sector, that will adversely affect production.