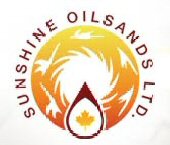 HONG KONG, CHINA -- (Marketwire) -- 01/16/13 -- Sunshine Oilsands Ltd. (TSX: SUO) (HKSE: 2012)

As at the date of this announcement, the Board consists of Mr. Michael John Hibberd and Mr. Songning Shen as executive directors, Mr. Hok Ming Tseung, Mr. Tingan Liu, Mr. Haotian Li and Mr. Gregory George Turnbull as non-executive directors and Mr. Raymond Shengti Fong, Mr. Wazir Chand Seth, Mr. Robert John Herdman and Mr. Gerald Franklin Stevenson as independent non-executive directors.

(i) For identification purposes only

This announcement is made pursuant to Rule 13.09 of the Rules Governing the Listing of Securities on The Stock Exchange of Hong Kong Limited.

Sunshine Oilsands Ltd. (the "Company") announced today that the Company signed a "Memorandum of Understanding" ("MOU") on 11 January 2013 (Calgary time) with China Oilfield Services Ltd. ("COSL") to amicably negotiate and communicate with each other in respect of cooperation in developing multiple thermal fluid oilsands exploration technology in Canada and, if acceptable, sign a cooperation agreement under which COSL will conduct thermal fluid tests within the oilsands areas of the Company in order to confirm the feasibility of multiple thermal fluid techniques and other relevant technologies with respect of oilsands exploration. The technology which was developed and patented by COSL has the potential to reduce the facility foot print and operation cost for generating steam and other thermal fluids to inject into reservoirs.

Mr. Songning Shen, Co-Chairman, said "this technology has been proven successful in an CNOOC limited offshore project, and Sunshine Oilsands' research of the "multi-component thermal fluid thermal recovery technology" gives a possible indication that it could work economically in bitumen reservoirs".

The MOU is not legally binding except for those provisions in respect of exclusivity, confidentiality and dispute resolution. The MOU is in effect for one year and can be automatically extended for another year unless terminated. The MOU may or may not lead to the entering into of a cooperation agreement and the technology may or may not result in any benefit to the Company's operations.

ABOUT SUNSHINE OILSANDS LTD.

Sunshine Oilsands Ltd. is one of the largest non-partnered developers of oil sands leases by area in the Athabasca oil sands region, which is located in the province of Alberta, Canada. Sunshine has secured over 464,897 hectares (1,148,785 acres) of oil sands leases (equal to approximately 7% of all granted leases in this area). Its principal operating regions in the Athabasca area are at West Ells, Thickwood, Legend Lake, Harper, Muskwa, Goffer, Pelican and Portage. Sunshine's properties are grouped into three main asset categories: clastics, carbonates and conventional heavy oil.

The Company is constructing its first 10,000 barrel per day project at West Ells, with first production expected in late 2013, and expects near term regulatory approval of initial projects at Thickwood and Legend. Additional, substantially larger projects are under development to contribute to Sunshine's estimated ultimate potential of approximately 1,000,000 barrels per day.