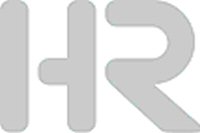 TORONTO, ONTARIO -- (Marketwire) -- 01/16/13 --


--  H&R to become Canada's largest REIT by enterprise value--  Combines two unique REITs consisting of high quality, low risk    properties, to form a fully diversified commercial portfolio emulating    the real estate investment model adopted by large Canadian pension plans--  Provides Primaris unitholders a tax-deferred rollover for substantially    all of the unit portion of the consideration--  Offers Primaris unitholders the ability to continue to participate in    the future growth and value creation of the combined REIT--  Retains the valuable platform created by Primaris over the last 10 years    to acquire, develop, and manage premium enclosed shopping centres in    Canada--  Has unanimous approval by the Boards of Trustees of both H&R and    Primaris
Investor conference call scheduled for January 17 at 8:00 am Eastern - see below for details. A detailed presentation regarding the transaction will be available at
www.primarisreit.com
and
www.hr-reit.com
.
H&R Real Estate Investment Trust and H&R Finance Trust (collectively "H&R") (TSX: HR.UN) and Primaris Retail Real Estate Investment Trust ("Primaris") (TSX: PMZ.UN) are pleased to announce that they, together with PRR Investments Inc., have entered into an arrangement agreement whereby H&R will acquire 100 per cent of the issued and outstanding units of Primaris.
Unitholders of Primaris will be entitled to elect to receive 1.13 stapled units of H&R or $28.00 cash per unit, subject to a maximum cash amount of $700 million.
The Boards of Trustees of Primaris and H&R have unanimously agreed to both vote their units in favour of the transaction and to recommend that unitholders vote in favour of the transaction.
Benefits to H&R:
--  A unique opportunity to acquire a professional retail platform, with an    irreplaceable Canadian enclosed shopping centre portfolio--  This transaction will create the largest REIT in Canada by enterprise    value--  Increased market capitalization will result in substantially enhanced    liquidity for unitholders--  Broader portfolio diversification geographically, by asset class, and by    tenant base--  A deleveraging of the balance sheet to 51.9 per cent Debt/FV (assuming    full take-up of the cash consideration)--  Combines two businesses having similar philosophies with respect to    asset and tenant qualities and their disciplined approach to real estate    investing--  With expected savings from synergies of up to $10 million over the next    two years, the transaction will be accretive to FFO
Benefits to Primaris:
--  The transaction offers superior value to the hostile bid currently in    the market--  Provides Primaris unitholders the option to retain ownership in the    enclosed shopping centre asset class or to elect to receive immediate    cash payment, subject to proration--  Offers Primaris unitholders the opportunity for a tax-deferred rollover    for substantially all of the unit portion of the consideration--  Improves Primaris distributions by 20 per cent from the current    annualized rate of $1.27 to $1.53 pro forma ($1.35 H&R distributions x    1.13 exchange ratio) for those Primaris unitholders who elect to receive    unit consideration--  Preserves the substantial value of the asset and employee platform    developed over the last 10 years--  H&R is a credible and reputable real estate investor with the financial    capability and operational expertise to complete the transaction and    successfully integrate the businesses