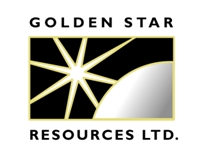 DENVER, CO -- (Marketwire) -- 01/16/13 -- Golden Star Resources Ltd. (NYSE MKT: GSS) (TSX: GSC) (GHANA: GSR)

•BSDD 181 - 75.6m (meters) grading 10.6g/t (grams per tonne) gold including 22.1m grading 29.8g/t •BSDD 200 - 25.5m grading 15.4g/t •BSDD 197 - 39.9m grading 9.8g/t •BSDD 186 - 26.6m grading 6.4g/t •BSDD 198 - 17.3m grading 7.2g/t

Golden Star Resources Ltd. (NYSE MKT: GSS) (TSX: GSC) (GHANA: GSR) ("Golden Star" or the "Company") today provided an update on exploration activities at its Wassa mine in Ghana. Full drill results, plans and sections are available at the Company's website at www.gsr.com or by clicking the following link: http://www.gsr.com/Operations/Wassa.asp.

Drilling at Wassa Main continues to successfully delineate and extend high grade mineralization intersected earlier in 2012. Due to the success of these drilling programs, an additional drill rig was added to the Wassa drilling fleet at the end of 2012, bringing the total to six rigs. Results continue to delineate the geometry of these deposits, which show good continuity along the apparent fold plunge direction. The Company completed an additional 69 drill holes for 26,844m in the fourth quarter, bringing the 2012 full year total to 175 holes for 58,670m.

Drilling of the high grade intersections at B Shoot has extended the previous known mineralization as well as delineated other shoots. BSDD181, located on section 19825N, intersected a new high grade shoot of mineralization with an estimated true width of 75.6m grading 10.6g/t, including 22.1m grading 29.8g/t from 384m depth. This mineralization appears to be related to a fold closure that is different from the high grade zones the Company intersected with earlier drilling programs. Importantly, this hole extends the known mineralization beneath the $1500 gold price pit shell that has been used to guide and target this drill program. Additional drilling of the zone intersected by BSDD181 has been prioritized to enable the Company to better understand the controls and extents of this new high grade zone.

Three new holes testing the B Shoot high grade fold hinge returned significant results extending the strike and dip of the zone intersected in hole BSDD137, located on section 19925N (54.3m grading 4.8g/t, including 27.5m at 8.8g/t, as disclosed in the Company's Press Release 12-24 dated October 15 2012). New hole BSDD163B, located approximately 20m up dip and 25m along strike from hole BSDD137 and along section 19950N, intersected a true width of 18m grading 6.0g/t. New hole BSDD200 drilled on the same section as BSDD163B, 25m along strike and approximately 25m down dip of BSDD137, intersected a true width of 25.5m grading 15.4g/t. New hole BSDD197, which targeted the same high grade shoot on section 19975N and located an additional 25m along strike from BSDD163B and BSDD200, also intersected the core of the high grade shoot returning a true width of 39.9m grading 9.8g/t.