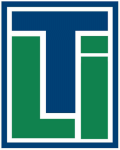 PERTH, WESTERN AUSTRALIA -- (Marketwire) -- 01/15/13 -- Talison Lithium Limited ("Talison" or the "Company") (TSX: TLH) today announced its preliminary sales volume and production results for the three months ended December 31, 2012 ("Q2 FY2013").

Preliminary Sales and Production Volume


--  Talison sold 119,995 tonnes lithium concentrate during Q2 FY2013 (or    approximately 18,000 tonnes lithium carbonate equivalent ("LCE")).--  The average sales price of lithium concentrates sold during Q2 FY2013    was US$367 per tonne.--  Production of lithium concentrate for Q2 FY2013 was 94,911 tonnes of    lithium concentrate (approximately 14,000 tonnes LCE).--  For the six months ended December 31, 2012, Talison sold 202,405 tonnes    lithium concentrate (approximately 30,000 tonnes LCE), and produced    221,469 tonnes lithium concentrate (approximately 33,000 tonnes LCE).--  The average sales volume per quarter for Fiscal 2013 year to date is    approximately 100,000 tonnes lithium concentrate, and Talison expects    average quarterly sales volume to continue at approximately the same    rate for the balance of Fiscal 2013. In comparison, the average sales    volume per quarter for Fiscal 2012 was approximately 90,000 tonnes    lithium concentrate.--  From quarter to quarter sales volume and average sales price may vary as    sales are made in large shipments that can be irregular in timing and in    varying proportions of technical-grade and chemical-grade lithium    concentrate.----------------------------------------------------------------------------KEYOPERATING      TOTAL           FISCAL 2012             TOTAL   FISCAL 2013STATISTICS      2011  Q1 12     Q2 12   Q3 12  Q4 12    2012   Q1 13   Q2 13----------------------------------------------------------------------------Sales Volume(i)   339,501 80,315 75,221(1) 111,896 98,113 365,545  82,410 119,995Production Volume(i)   342,097 90,708    89,015  93,563 83,842 357,128 126,558  94,911Average Sales Price (US$/tonne) (i)            $308   $330      $310    $340   $351    $334    $352    $367----------------------------------------------------------------------------(i) Tonnes of lithium concentrate(1) Approximately 38,000 tonnes lithium concentrate sales were delayed fromQ2 FY2012 into Q3 FY2012 due to unscheduled shutdowns at the Port ofBunbury.
First Half Calendar 2013 Sales
Talison advises that it has concluded negotiations with its customers with regards to first half calendar 2013 sales. Price increases of 10% to 15% have been agreed with customers for sales of technical-grade and chemical-grade lithium concentrates.
ABOUT TALISON
Talison is a leading global producer of lithium and has been supplying a global customer network from the Greenbushes Lithium Operations in Western Australia for over 25 years. In anticipation of sustained growth in lithium consumption, driven primarily by the secondary lithium battery market, Talison has doubled its production capacity at the Greenbushes Lithium Operations.
Cautionary Note Regarding Forward-Looking Statements
Certain information contained in this press release, including any information as to Talison's mineral reserve and mineral resource estimates, strategy, projects, plans, prospects, future outlook, anticipated events or results or future financial or operating performance, may constitute "forward-looking information" within the meaning of Canadian securities laws. All statements, other than statements of historical fact, constitute forward-looking information. Forward-looking information can often, but not always, be identified by the use of words such as "plans", "expects", "is expected", "budget", "scheduled", "estimates", "forecasts", "intends", "anticipates", "predicts", "potential", "continue" or "believes", or variations (including negative variations) of such words, or statements that certain actions, events or results "may", "could", "would", "should", "might", "potential to", or "will" be taken, occur or be achieved or other similar expressions concerning matters that are not historical facts. The purpose of forward-looking information is to provide the reader with information about management's expectations and plans. Readers are cautioned that forward-looking statements are not guarantees of future performance. All forward-looking statements made or incorporated in this press release are qualified by these cautionary statements.