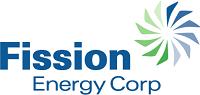 KELOWNA, BRITISH COLUMBIA -- (Marketwire) -- 01/15/13 -- Fission Energy Corp. ("Fission or "the Company") (TSX VENTURE: FIS)(OTCQX: FSSIF) and its 50% Joint Venture (JV) partner Alpha Minerals Inc. are pleased to announce that a $4.0m winter program will start mid-January at their PLS property, located in the southwest part of Saskatchewan's Athabasca Basin. A drill program utilizing 2 diamond drill rigs will focus aggressively on the area of the recent shallow depth, high-grade uranium discovery made during the Fall 2012 program (see news release dated December 5, 2012) to develop a better measure of the size and grade of the mineralized area.

Ross McElroy, President, COO, and Chief Geologist for Fission, commented, "Our success at PLS during the previous twelve months of exploration, particularly with the last drill program, means we have a very clear goal. Every one of the last four holes in the Fall 2012 program identified high grade uranium at shallow depth so our aim here is the further delineation and expansion of that discovery."

Key Technical Information


-- It is anticipated that approximately 8,000m of drilling will be accomplished during this program which will utilize two diamond drill core rigs.-- Multiple close spaced drill holes will test outwards from the known locations of mineralization to establish the width and strike of the zone.-- The area remains highly prospective for several kilometers both in the immediate area of known mineralization and along strike in both the WSW and ENE directions.-- Much of the drilling will be from lake ice and will look for extensions of the 2012 discovery and the exposure of high grade uranium mineralization in the bedrock surface, at shallow depths beneath the very young (15,000 to 10,000 years old) glacial sediments, which was the source of the large uranium boulder field.-- A Moving Loop Time Domain Electro-Magnetic survey (MLTDEM) will be completed on this prospective trend, to assist in resolving the geophysical conductors and interpretive structural information which will be used to identify prospective drill targets in the immediate area of mineralization and further along strike.
Fission is Operator of the PLS exploration project, which is a 50%/50% Joint Venture held with Alpha Minerals Inc. PLS is accessible by road with primary access from all weather Highway 955, which runs north to the former Cluff Lake mine, (greater than 60M lbs of U3O8 produced), and passes through the nearby UEX-Areva Shea Creek discoveries located 50km to the north, currently under active exploration and development.
The technical information in this news release has been prepared in accordance with the Canadian regulatory requirements set out in National Instrument 43-101 and reviewed on behalf of the company by Ross McElroy, P.Geol. President and COO for Fission Energy Corp., a Qualified Person.
This press release contains "forward-looking information" that is based on Fission's current expectations, estimates, forecasts and projections. This forward-looking information includes, among other things, statements with respect to Fission's development plans. The words "will", "anticipated", "plans" or other similar words and phrases are intended to identify forward-looking information.
Forward-looking information is subject to known and unknown risks, uncertainties and other factors that may cause Fission's actual results, level of activity, performance or achievements to be materially different from those expressed or implied by such forward-looking information. Such factors include, but are not limited to: uncertainties related exploration and development; the ability to raise sufficient capital to fund exploration and development; changes in economic conditions or financial markets; increases in input costs; litigation, legislative, environmental and other judicial, regulatory, political and competitive developments; technological or operational difficulties or inability to obtain permits encountered in connection with exploration activities; and labour relations matters. This list is not exhaustive of the factors that may affect our forward-looking information. These and other factors should be considered carefully and readers should not place undue reliance on such forward-looking information. Fission disclaims any intention or obligation to update or revise forward-looking information, whether as a result of new information, future events or otherwise.
ON BEHALF OF THE BOARD
Ross McElroy, President & COO
Neither TSX Venture Exchange nor its Regulation Services Provider (as that term is defined in the policies of the TSX Venture Exchange) accepts responsibility for the adequacy or accuracy of this release.


Contacts:
Fission Energy Corp.
Rich Matthews
Investor Relations
TF: 877-868-8140
ir@fission-energy.com
www.fission-energy.com