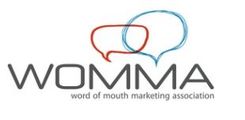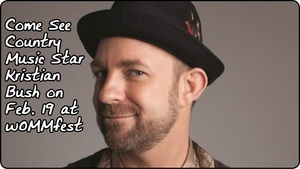 Country Music Star Kristian Bush will be at WOMMfest Atlanta on Feb. 19 discussing how he used word of mouth marketing to build his brand.


CHICAGO, IL -- (Marketwire) -- 01/14/13 -- In honor of National Word of Mouth Marketing Day, The Word of Mouth Marketing Association (WOMMA) announces WOMMfest -- an unprecedented coast-to-coast event that celebrates the marketing that gets customers talking.

On Feb. 19, marketers in Atlanta, Chicago and Seattle will gather to hear Grammy winning superstar Kristian Bush, content marketing expert C.C. Chapman and social objects maven Hugh MacLeod. Each keynote presentation will be streamed live to all three anchor cities and smaller simultaneous events will be happening all across the country.

"WOMMfest has a little of everything -- from a country artist who will share how he uses word of mouth marketing to drive fan loyalty, to a marketing guru who will explain how something as simple as a unique business card can get people talking," Suzanne Fanning, President of WOMMA, said. "It's local, it's national and it's educational. WOMMfest will make talkable history as we stream these incredible speakers live to all of our locations as we join three great events into one powerful coast-to-coast conference."

Attendees in each of the three anchor cities will enjoy lunch, networking, and top notch speakers from across the country at a venue with local, talkable flavor and be a part of the nationwide celebration (with a few more talkable surprises in store) as they discover inspirational ideas that will get customers talking in 2013.

Here's what's happening across the country:

The Atlanta event will be at the 755 Club at Turner Field as Kristian Bush, best known as the vocalist in Sugarland, will step up to the plate. The Grammy winning superstar will discuss how he and singing partner Jennifer Nettles have applied the principles of word of mouth marketing (WOMM) to propel the groundbreaking success of their band. Attendees will participate in a live performance by Dad's Garage, winner of the Best Theatre and Best Improv Troupe in Creative Loafing for 10 years.

The Chicago event will be held at Buddy Guy's Legends as Hugh MacLeod, Cartoonist and Chief Creative Officer at Gapingvoid LLC, will take WOMMfest attendees through the world of social objects. Hugh is widely known for connecting brands and their customers through social objects, the most effective form of visual marketing out there.