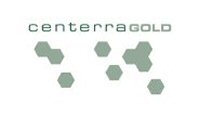 TORONTO, ONTARIO -- (Marketwire) -- 01/14/13 -- Centerra Gold Inc. (TSX: CG) -

This news release contains forward-looking information that is subject to the risk factors and assumptions set out on page 5 and in our Cautionary Note Regarding Forward-looking Information on page 7. All figures are in United States dollars.

Centerra Gold Inc. announced today that its 2012 consolidated gold production totalled 387,076 ounces, which includes 315,238 ounces of gold from the Kumtor mine, located in the Kyrgyz Republic and 71,838 ounces of gold from the Boroo mine, located in Mongolia.

During the fourth quarter of 2012, consolidated gold production was 219,316 ounces, including 189,438 ounces of gold produced by the Kumtor mine and 29,878 ounces of gold produced by the Boroo mine.

Ian Atkinson, President and CEO of Centerra stated, "At Kumtor, we finished 2012 at a disappointing 315,238 ounces. The year proved to be a challenging one beginning with the unexpected acceleration of ice and waste into the Central Pit which resulted in a reduction of our production forecast for the year. As a result of the accelerated ice and waste into the Central Pit, we shifted our ore mining activities to the strike extension of southwest end of the SB Zone, discovered in 2011, that had no historical mining production. In November, when we reported our third quarter results, we announced a further reduction in the Kumtor production due to the mine encountering an irregular till/bedrock contact while transitioning from waste to ore. This situation is not expected to occur again in the current mine plan (KS-13). Final production results at Kumtor for the year were impacted by lower than expected mill through put and recovery, as well as, lower than expected mill head grades encountered in the fourth quarter when mining the newly discovered portion of the orebody. However, as outlined in the December 2012 Kumtor technical report, the KS-13 model has proven to be a reliable indicator of mineral reserves relative to gold production and we expect that trend to continue. In 2013, we expect approximately 75% of our production to come from the SB Zone which has had a number of years of historical production."

"The Boroo operation performed well in the fourth quarter, exceeding our gold production forecast for the year by about 7,000 ounces. The heap leach operation received final permitting and was restarted in the quarter, reaching solution breakthrough sooner than anticipated. We have also begun discussions with the new Mongolian government on a way forward for the Gatsuurt deposit. We have not included any production from Gatsuurt in our production guidance for 2013 due to the associated uncertainty of approval and commissioning of the project."

"We are very pleased to announce that a new collective labour agreement was ratified and signed by Kumtor and the unionized employees. The new two year labour agreement will expire on December 31, 2014 and provides a 6% wage increase effective January 1, 2013 and a 7% increase in 2014. Discussions between Kumtor and the union were extremely productive and resulted in a good outcome for both the Company and the employees."