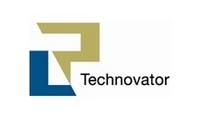 HONG KONG -- (Marketwire) -- 01/13/13 -- Technovator International Limited ("Technovator" or the "Company") (HKSE: 1206), a leading provider of building energy management solutions and services, has been selected as a provider for building energy saving management leading to create "A Green Chongqing." In that capacity, the Company is to retrofit Chongqing's public buildings to achieve energy savings, establish a building energy consumption monitoring platform as well as promote and develop energy saving management for Chongqing. Technovator has recently completed the first phase of work.

To achieve the goals of the energy saving and emission reduction strategy set in the 12th Five-Year Plan, the Government has introduced measures such as tax reduction and tax holidays, as well as giving out subsidies. It has also designated demonstration cities for energy saving in a bid to promote local energy conservation needs. Chongqing was listed as one of China's first batch of key cities to retrofit public buildings for energy conservation and has become the country's model city for implementing energy saving monitoring systems in government office buildings and large-scale public buildings. The city was granted a national energy conservation and pollution reduction special subsidy of RMB80 million and a national special subsidy of RMB14.5 million. It is expected that Chongqing will have retrofitted public buildings occupying 4,500,000 square metres by 2015.

As an industry leader who is able to provide proprietary energy management systems for energy consumption analysis and solutions, Technovator is selected as a partner of Chongqing Municipality to carry out energy-saving and emission reduction initiatives and has entered the first batch of enterprises within China's energy-saving management services list. Technovator was the first company from Tsinghua University to be listed overseas, which also represented the first spin-off listing of an international tech company on an overseas stock exchange from a mainland China A-share listed company. It enjoys the solid support of the research and talent platform of A-share listed Tongfang Co. Ltd. and Tsinghua University. Technovator has been on the Forbes list twice, the only company in the intelligent building management industry in China to be thus selected.

Currently, Technovator has developed a city-level E-CLOUD service platform (building energy consumption monitoring, testing and analysis system) for seven types of buildings as demonstration projects in Chongqing, including building complexes, office buildings, hotels, shopping malls, hospitals, stadiums and schools. The Company led the project to complete energy consumption monitoring and testing for nearly 200 large-scale public buildings as well as energy conservation transformation of more than 300,000 square metres. Major projects implementing these solutions include the Yingli International Financial Centre, the so-called "Chongqing IFC," Bank of Chongqing and Chongqing University of Arts and Sciences. All these projects achieved an energy saving rate of over 25%. It is expected that Technovator will provide energy saving management services for buildings of more than 2 million square metres in Chongqing by 2015.