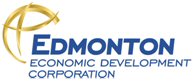 EDMONTON, ALBERTA -- (Marketwire) -- 01/11/13 -- Embracing its cool northerly winter backdrop, Edmonton is chock full of winter festivals, outdoor activities and indoor attractions as this winter strikes back with inspiring opportunities.

For the Star Wars™ fan there is Star Wars Identities: The Exhibition, making Edmonton its second of only two North American tour stops. Curling fans can hurry hard and catch the 2013 Tim Hortons Brier while outdoor enthusiasts can take part in the Canadian Birkebeiner Ski Festival, the nation's largest classic cross country ski event - and that's just for starters.

Thawing the Deep Freeze

It's winter in Edmonton and the fun is just beginning. Deep Freeze, Edmonton's Byzantine Winter Festival rolls out a Wild West theme for early 2013, where you'll find everything from deep freezer races (yes, deep freezers on skis), snow sculptures at the sixth annual Chisel & Chainsaw Ice Creations, food, dance and more on Alberta Avenue - quickly becoming a destination that is part of the city's artistic pulse - on January 12 and 13, 2013.

But Deep Freeze is just one of the city's signature winter events. There's something for everyone so be sure to put these on your list when it comes to playing in this scenic outdoor climate:

- Ice on Whyte - January 25, 2013 to February 3, 2013 - 10th anniversary edition; kicking off with an international ice carving competition. There will also be live music, food and culturally-themed days;

- Canadian Birkebeiner Ski Festival - February 8-9, 2013 - 25th anniversary edition comprised of five events and distances with something to suit all ages and abilities for cross-country skiers, and

- Silver Skate Festival - February 15-24, 2013 - rooted in the Dutch tradition of a love of the outdoors and the pleasure of experiencing the beauty of winter, this 23-year-old event includes an extravaganza of art, culture, recreational and sports programming. Check out the fire sculptures or take part in the winter marathon skate races.