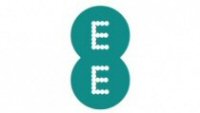 LONDON, UNITED KINGDOM -- (Marketwire) -- 01/10/13 -- At BAFTA's HQ, Pippa Harris, the chair of the award jury and Deputy Chair of BAFTA's Film Committee, announced the hotly anticipated nominations for the EE Rising Star Award 2013. The nominations represent five actors and actresses who are destined to be bright stars in the future of cinema. The award celebrates actors and actresses who have demonstrated exceptional talent and who have the potential to be cinema stars of the future. The nominees for 2013 are:


--  ELIZABETH OLSEN At 17, Elizabeth moved to New York to study acting at    the Tisch School of the Arts. After graduating she took Sundance by    storm in 2011 when she appeared in not one but two of the most highly    praised films in the festival: Martha Marcy May Marlene and Silent    House. Most recently Elizabeth has completed production on the Spike Lee    directed remake of Oldboy, opposite Samuel L. Jackson and Josh Brolin.
Commenting on her nomination, Elizabeth said: "Being considered for this award is a huge honour. So many actors whom I admire have been recognized in this category and I'm very thankful to BAFTA and the jury for selecting me."
--  ANDREA RISEBOROUGH Andrea graduated from RADA in 2005 and quickly began    to accumulate critical acclaim and awards for her stage and screen work.    She made her film debut in Roger Michell's Venus. Roles in Never Let Me    Go, Brighton Rock and Mike Leigh's comedy-drama Happy Go Lucky soon    followed. Andrea has also starred as both a young Margaret Thatcher in    Margaret Thatcher - The Long Walk to Finchley and Wallis Simpson in W.E.    She recently finished filming opposite Tom Cruise in Oblivion, which    will be released in April.
Andrea said: "To even be counted amongst this, and the last seven years' rising star nominees feels utterly phenomenal! BAFTA nurtures new talent throughout the international film community so I am so very grateful to be given this fantastic opportunity, and look forward to us celebrating the kind recognition together."
--  SURAJ SHARMA Until recently 19 year old Suraj was living a quiet, middle    class life with his parents in the suburbs of South Delhi. But, after an    extensive search throughout India, Suraj was picked from 3,000 hopefuls    to star in director Ang Lee's 3D epic, Life of Pi. Before taking on the    role, Suraj had no previous acting experience. The director had complete    faith in his young lead, describing Suraj as a "gift from god" and a    "great actor in a past life".--  JUNO TEMPLE In just a few years, Juno Temple has firmly established    herself as one of the most versatile and talented young actresses in    Hollywood. Her breakthrough arrived when she won the role of Cate    Blanchett's rebellious, brooding daughter in Notes on a Scandal. This    led to her appearance in the BAFTA- and Oscar-winning Atonement,    opposite Keira Knightley, James McAvoy and Saoirse Ronan. Since then a    variety of well received film roles have followed, most recently    opposite Matthew McConaughey and Emile Hirsch in the darkly comic Killer    Joe.