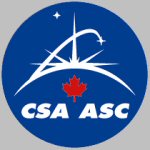 LONGUEUIL, QUEBEC -- (Marketwire) -- 01/10/13 -- January 10 will be the first opportunity for media representatives to speak with Canadian astronaut Chris Hadfield who will have spent 23 days in orbit.

ONLY THE MEDIA PRESENT ON-SITE at the Canadian Space Agency (CSA) will be able to ask questions. Interested media must call the CSA Media Relations team to reserve a place.

Journalists who cannot be on-site will be able to watch the event live on NASA TV.


When: January 10, 2013What time: 12:15 to 12:35 p.m. EST The time of the event may change without advance notice.What: First news conference live from spaceWho: Chris Hadfield, CSA AstronautWhere: Canadian Space Agency 6767, route de l'Aeroport, Saint-Hubert (Quebec) J3Y 8Y9
To schedule interviews with CSA spokespersons, please contact CSA Media Relations.
For details on the mission, visit the Canadian Space Agency website at
www.asc-csa.gc.ca/eng/missions/expedition34-35/
.
Videos, animations and pictures are available at this address:
ftp://ftp.asc-csa.gc.ca/users/expedition34-35/pub/
.
About Expedition 34/35:
On December 19, 2012, CSA Astronaut Chris Hadfield launched aboard a Russian Soyuz vehicle. Two days later, he docked to the International Space Station (ISS), his new orbital home for a five-month period. During the second half of his mission, Chris Hadfield will become the first Canadian Commander of the ISS-a milestone for Canadian space exploration.
Follow us on :
RSS:
http://www.asc-csa.gc.ca/rss/default_eng.xml
Facebook:
https://www.facebook.com/pages/Canadian-Space-Agency/150629121625960
YouTube:
http://www.youtube.com/user/Canadianspaceagency
Twitter:
http://twitter.com/csa_asc


Contacts:
Canadian Space Agency
Media Relations Office
450-926-4370
media@asc-csa.gc.ca
www.asc-csa.gc.ca