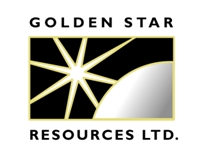 DENVER, CO -- (Marketwire) -- 01/10/13 -- Golden Star Resources Ltd. (NYSE MKT: GSS) (TSX: GSC) (GHANA: GSR) ("Golden Star" or the "Company") today announced it has received the environmental and mining permits for Phase I development of the Prestea Underground mine. All references in this press release to "$" are to United States dollars.

"These permits allow the Company to commence initial development in the Central Shaft area in order to achieve early production and advance our infrastructure, with the long-term goal of transforming Prestea Underground into a modern, mechanized mine and a key contributor to lower cost gold production going forward," said Sam Coetzer, President and CEO. "We are preparing for early production from existing infrastructure and remnant stopes in the Central Shaft area as allowed by these permits. We are also proceeding with a feasibility study on the development of the West Reef area, completion of which is expected in the first half of 2013."

Highlights of the West Reef Preliminary Economic Assessment (PEA)* completed in 2012:

•An Indicated Mineral Resource of 874,000 tonnes grading 18.07 grams per tonne (g/t) for 508,000 ounces of gold, and the deposit is open along strike and down dip;

•An Inferred Mineral Resource of 510,000 tonnes grading 11.58 g/t for 190,000 ounces of gold, and the deposit is open along strike and down dip;

•Results from ongoing drilling programs on the 17 and 24 levels of the West Reef area will be incorporated into the information being gathered for the West Reef feasibility study;

•The PEA contemplates a 1,200 tonnes per day mining operation (including mineralized material from development);

•Currently delineated West Reef material is expected to be processed at the Bogoso non-refractory processing plant and produce up to 97,000 ounces of gold per year at full operation, with estimated life-of-mine gold production of 437,000 ounces;

•Life-of-mine cash operating costs (before royalty and taxes) are estimated at $600 to $700 per ounce;

•Capital costs, including a decline and hoisting shaft, are estimated at approximately $115 million;

•Net present value at $1,500/oz gold price and 5% discount rate is $107 million (post-tax); and,

•Internal rate of return of 21%.



*Full text of the PEA titled "NI 43-101 Preliminary Economic Assessment, Mechanized Mining of the West Reef Resource, Prestea Underground Mine, Prestea, Ghana" and dated May 3, 2012, including the basis for the PEA and its underlying assumptions and qualifications, is posted on www.sedar.com, www.sec.gov/edgar.shtml and the Company's website at www.gsr.com or access the following link and scroll down to the Prestea Underground section of the page: http://www.gsr.com/Operations/Bogoso.asp.

The technical contents of this press release have been reviewed and approved by Dr. Martin Raffield, P.Eng., a Qualified Person pursuant to National Instrument 43-101. Dr. Raffield is Senior Vice President Technical Services for Golden Star.