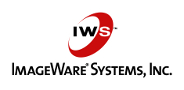 RYE BROOK, NY -- (Marketwire) -- 09/06/12 -- ImageWare Systems (OTCQB: IWSY); Intel (NASDAQ: INTC); Precise Biometrics (OMX: PREC); Wave Systems (NASDAQ: WAVX)

Cisco
Mrs. Ulrica de-Fort Menares, Director of Product Management for Cisco Medianet, told us, "An intelligent network must become more application-savvy. It must have the ability to determine the importance of a session based on its business value, and treat the session accordingly, end to end. One of the key medianet characteristics is its ability to become media-aware. Imagine this: The network can discover the type of endpoint and automatically configure the switch port for that type of device. This ability to plug and play any endpoint in the network is an example of tight integration between an intelligent network and an endpoint."

For the complete interview: www.securitystockwatch.com/Interviews/in_Boardroom_Cisco_UFM.html
For more information: http://www.cisco.com/go/medianet, http://blogs.cisco.com/category/video



                                  ********
ImageWare Systems

Mr. Jim Miller, Chairman and CEO, ImageWare Systems, said, "Los Angeles World Airports is the flagship deployment for our next generation biometric identity management and advanced credentialing platform. When this solution is fully implemented -- which we expect by Q4 2012 -- it will not only deliver a state of the art biometric-based airport credentialing solution, but will also ensure that the Los Angeles World Airports can adapt this credentialing solution to meet developing needs and evolving
technology
capabilities, thus 'Future Proofing' their investment for the long term. Our BE 2.0 platform allows our clients to treat biometrics as a 'plug-and-play' model while safeguarding the underlying data. Our recent selection in Ecuador to provide biometric credentials for the country's seaports is a replication of this implementation in the
Spanish
language."
For the complete interview:
http://www.securitystockwatch.com/Interviews/in_Boardroom_IMW.html
For more information:
www.iwsinc.com
, (OTCQB: IWSY)
                                  ********
Intel

Mr. Jason Waxman, General Manager, Cloud Infrastructure Group, Intel, told us, "With cloud infrastructure, servers are typically virtualized and shared across multiple lines of business or even among multiple organizations rather than dedicated to specific lines of business. When IT wants to link multiple cloud data centers together to gain efficiencies -- the tools to secure this far-reaching infrastructure are still evolving. This lack of visibility -- even in private clouds that are behind a company's firewall -- have people concerned because they no longer have dedicated equipment for their line of business and instead are using shared, multi-tenant resources. This is why 61% of IT that were surveyed are concerned about having less control and visibility over these shared resources, even in a private cloud. Intel and McAfee are working to address these challenges and advance security solutions for cloud services."