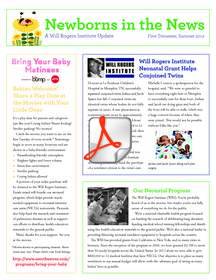 Newborns in the News: A Will Rogers Institute Update. Read about:Bring Your Baby Matinees, presented by The Bump and AMCWill Rogers Neonatal ProgramAnd so much more!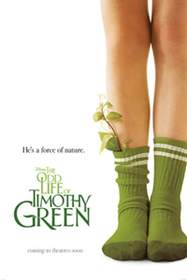 On the first Tuesday of every month, at Noon, See the movies you want to see in a baby-friendly zone. That means the lights are brighter, the volume is lowered, and poopy diapers are not frowned upon.


BURBANK, CA -- (Marketwire) -- 09/04/12 -- The Will Rogers Institute (WRI) -- you've probably heard of us at the movies, but maybe you're not fully aware of everything we do for the public. We're a national charitable health program focused on funding the research of debilitating lung disorders, medical school training fellowships and distribution of free health education materials to the general public.

We're also a national leader in providing life-saving neonatal ventilator equipment to hospitals across the country. The WRI has provided grants from California to New York, and many cities in between. Since the inception of the program in 2006 -- we have granted $3.1 million to nearly 50 needy hospitals across the United States. In 2012 alone, we were able to fund 12 medical facilities with $400,000 worth of equipment. Our objective is simple -- to place as many ventilators as our annual budget will allow, with the ultimate goal of saving as many babies' lives as possible.

The Will Rogers Institute has partnered with AMC Theatres, and with the TheBump.com, to provide a movie-going experience especially for new mothers, and generate much needed funds for the Will Rogers Institute.

It's a play date for parents and caregivers! Cry babies? Breast feeding? Stroller parking? No worries! Catch a current movie you want to see on the first Tuesday of every month.