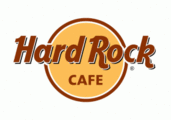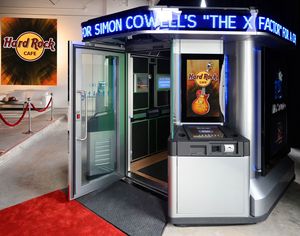 Hard Rock-MyStudio HD Recording Studios


LOS ANGELES, CA -- (Marketwire) -- 09/04/12 -- Studio One Media, Inc. (OTCBB: SOMD) (OTCQB: SOMD) today announced that it has partnered with globally recognized Hard Rock International to open its revolutionary MyStudio® HD Recording Studios at multiple Hard Rock locations. Initial locations are currently slated to open this month at the Hard Rock Café in Las Vegas, Nevada, Hard Rock Café in Chicago, Illinois and Seminole Hard Rock Hotel Casino in Hollywood, Florida. Details on additional locations will be announced soon.

"In the day and age when technology is paramount, the launch of our partnership with MyStudio is very exciting. Not only will the studios virally possess the capabilities of bringing millions of people together across the globe, but it is a perfect marriage for a brand that was built on the power of music," said John Galloway, Chief Marketing Officer of Hard Rock International. "This dynamic tool will provide access to music, create memories and provide a direct connection for talented individuals to achieve potential stardom."

"We are excited to partner with the iconic Hard Rock International group. Hard Rock is committed to innovation and MyStudio will provide a multitude of new and unique interactive entertainment opportunities for visitors at the select locations," said Larry Ryckman, President & CEO of MyStudio, Inc. "We expect our partnership to generate new marketing, promotional and revenue opportunities for both companies while creating substantial social media content."

Studio One has partnered with some of the biggest names in the entertainment industry including a multi-year partnership to host auditions for Simon Cowell's, "The X Factor." At MyStudio equipped locations, Hard Rock patrons can utilize the studios for a host of exciting uses including creating music videos, auditioning for reality television shows, showcasing comedy talents, and much more.

Hard Rock is evolving into the most exciting, sophisticated and energetic entertainment and hospitality brand in the world with over 170 restaurants, hotels and casinos in 53 countries. From exhilarating music to authentic memorabilia, innovative signature restaurants to electrifying public spaces, Hard Rock is redefining globally what a luxury destination experience can be.

The award winning MyStudio is considered to be one of the most exciting and effective new technologies for identifying top talent. Offering unprecedented audio and video capabilities, MyStudio provides a venue for entertainers to fully showcase their talents with a quality, affordability and ease not previously available. With over 1,000 custom backgrounds and thousands of licensed karaoke songs, the state-of-the-art HD recording studio allows consumers to create a variety of professional quality videos for music, modeling, comedy, dating, greetings and more.