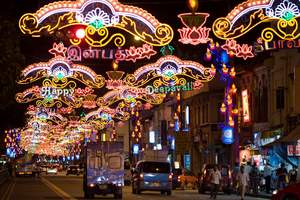 Happy Deepavali festival lightsCredit: David Sifry on Flickr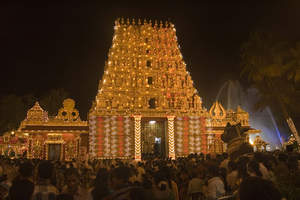 Mangalore, India: Jungle OasisCredit: David G on Flickr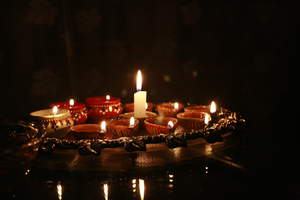 Happy Diwali Credit: Swami Stream on Flickr


LONDON -- (Marketwire) -- 09/25/12 -- Diwali, the annual 'festival of lights' is one of the biggest Hindu festivals celebrated all over the world. Cheapflights.co.uk has picked six of the most colourful places to celebrate the auspicious event this year -- Tuesday, 13 November 2012.

Deepavali in Singapore from £ 425 per person
Singapore is a melting pot of cultures and Diwali, or Deepavali, is one of the festivals that unites the people of Singapore -- with annual celebrations of elaborate light and candle decorations. Head to 'Little India' on Serangoon Road to truly enjoy the festive atmosphere; streets are lined with hundreds of fairy lights, garlands and colourful arches. Children light sparklers and adults visit one of the 18 Hindu temples to offer prayers before everyone comes together for a family meal. Return flights from London to Singapore start from £ 425 per person.

Diwali in Mauritius from £ 639 per person
With a population including 63% of Indian descent, of which 80% follow Hinduism, Mauritius is known for holding Diwali celebrations almost as elaborate as in India. Oil lamps are placed in front of every home, turning the island into a fairyland of flickering lights. As well as celebrating the victory of good over evil and light over darkness, the little flickering lights also symbolise the beginning of summer. The main day of the festivities is seen as a particularly auspicious day for merchants to make up their accounts and balances for the previous year, to go unburdened into the next. After the morning prayers, Hindus share sweets prepared specially for the occasion with family members, neighbours and friends. Return flights from London to Mauritius start from £ 639 per person.

Diwali in the Caribbean sun from £ 459 per person
Considered as the land of the Humming Bird, Trinidad and Tobago observes traditional Hindu festivals and customs with a Caribbean twist. Here, 43% of the 1.3 million population are ethnic Indians and Diwali is regarded as a national holiday and is observed by those of all denominations. The day is marked by prayers, Caribbean-Indian feasts and the lighting of thousands of diyas -- small clay pots filled with oil and a wick which are lit all over the country. Join thousands at sundown to light the diyas in villages all over the country. Return flights from London to Trinidad and Tobago start from £ 459 per person.