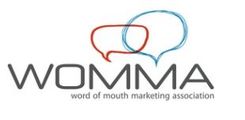 Rick Harrison of the History Channel's hit show Pawn Stars shares his journey from a pawn store owner to a Pawn Star and explains how word of mouth helped make it all possible.


CHICAGO, IL -- (Marketwire) -- 09/24/12 -- The Word of Mouth Marketing Association (WOMMA) announced the keynote and general session speakers for the WOMMA Summit 2012 conference in Las Vegas, Nov. 12-14. Hear incredible success stories from celebrity keynote Pawn Stars, Turner Broadcasting System, Inc., Coke, Facebook, IBM, and American Express.

Rick Harrison, the star of the hit History Channel series Pawn Stars, will keynote our opening session at WOMMA Summit 2012 where he will discuss his word of mouth journey from Pawn store owner to Pawn Superstar.

WOMMA Summit 2012 features over 40 innovative and trend setting case studies on the best word of mouth and social media campaigns -- and fans of the hit History Channel television series "Pawn Stars" are in for a big surprise. WOMMA Summit attendees can look forward to hearing from their favorite hard-bargainer Rick Harrison live and in-person on opening day at the Wynn Las Vegas.

WOMMA Summit 2012 is all about the best practices and emerging trends in word of mouth and social media marketing. The fall conference will provide the resources and skills brands and agencies alike need to stay relevant in the ever-evolving social media and word of mouth marketing realms.

"Whether it's called word of mouth marketing, brand advocacy, or just advocacy, it's increasingly important for brands in today's marketing mix, in which consumers are more important than ever before," said David Witt, WOMMA Chairman and Director, Global Digital Marketing and Brand PR, the Hershey Company. "That's what the WOMMA Summit is about and why it's a must-attend event."

This year's agenda will feature an out-of-the-box approach to word of mouth marketing with Nestlé's Pete Blackshaw, Facebook's Sean Bruich, Social@Ogilvy's John Bell, word of mouth marketing research expert Brad Fay, Turner Broadcasting, Inc. Chief Research Officer Jack Wakshlag, and many more.