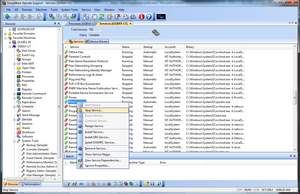 DameWare Remote Support, formerly DameWare NT Utilities, lets IT pros support remotely troubleshoot and resolve IT issues.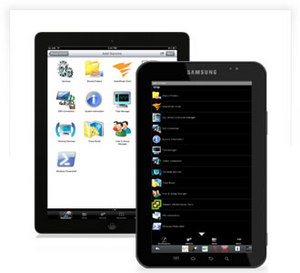 SolarWinds Mobile Admin software provides secure access across 40+ IT management tools allowing IT pros to solve any IT issue, anytime, anywhere, from any mobile device.


AUSTIN, TX -- (Marketwire) -- 09/13/12 -- SolarWinds® Inc. (NYSE: SWI), proveedor líder de un potente y asequible software de gestión de TI, emitió hoy los resultados de una encuesta de preparativos y respuesta ante desastres realizada en colaboración con Network World, e introdujo la versión más reciente de DameWare Remote Support, conocido anteriormente como DameWare NT Utilities.

La encuesta reveló que el 76 por ciento de las organizaciones encuestadas tenían un plan de preparativos y respuesta ante desastres para su empresa o departamento de TI. Un aspecto de la mayoría de los planes incluye el acceso remoto de los empleados a fin de garantizar la continuidad de los negocios. Además, el 48 por ciento de los encuestados ha implementado software de gestión a distancia para garantizar que los problemas de TI se resuelvan independientemente de la ubicación.

Las soluciones de gestión remota de TI como DameWare Remote Support, mediante la cual se permite la capacidad de acceder a sistemas con soporte técnico a distancia en caso de que los especialistas en TI tengan que evacuar una zona durante un desastre, o SolarWinds Mobile Admin, una herramienta de administración móvil de TI que posibilita la continuidad de los negocios permitiendo que los especialistas en TI monitoricen, resuelvan problemas y clasifiquen tecnologías de TI desde un dispositivo móvil, ofrecen una solución integral de gestión remota de TI que ayuda a los especialistas en TI durante acontecimientos devastadores.

Los productos que permiten el acceso remoto a los departamentos y aplicaciones de TI pueden ser un componente integral de un plan de respaldo exhaustivo al garantizar conexiones seguras durante desastres o emergencias.

Aspectos destacados de la encuesta:

•Preparativos para desastres y planes de respuesta: Casi la mitad (el 44 por ciento) de los encuestados actualiza los planes cada año; el 57 por ciento de los encuestados que indicaron no contar con un plan creará uno en los próximos 12 meses. •Implicaciones de los desastres naturales en los negocios: El 27 por ciento no ha sido capaz de ir a su oficina debido a un desastre y más del 30 por ciento de estos encuestados se ausentó una semana o más en el trabajo. •Recuperación del centro de datos: Al preguntar qué tan confiada estaba su organización en recuperar su centro de datos en un período de tiempo razonable, el 30 por ciento indicó que "no están confiados del todo". •Desastres más comunes: Al preguntarles qué desastres les han impedido asistir a sus oficinas, el 31 por ciento citó huracanes y el 28 por ciento citó inundaciones.