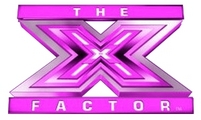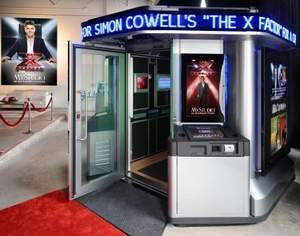 MyStudio HD Recording Studios


LOS ANGELES, CA -- (Marketwire) -- 09/12/12 -- Studio One Media, Inc. (OTCBB: SOMD) (OTCQB: SOMD), a leading edge entertainment & technology company, today announced that once again MyStudio® auditioners will appear and compete on THE X FACTOR! Last year several MyStudio auditioners made it into the top 32, including "Drew" who went all the way to being one of the final three female contestants.

Thousands of auditions were conducted at MyStudio's for THE X FACTOR in nineteen (19) cities across America this season. Seven (7) MyStudio HD Recording Studios were set up in malls and resorts located in Los Angeles, CA, Las Vegas, NV, Phoenix, AZ, Nashville, TN, Honolulu, HI and Paramus, NJ.

The new Pepsi mobile MyStudio, which hit the road in conjunction with Pepsi's national taste test tour, provided singers access to an additional twelve (12) MyStudio X Factor audition cities. Studio One's custom built Pepsi Mobile MyStudio held auditions in Mashantucket, CT, Dallas, TX, Minneapolis, MN, Denver, CO, Salt Lake City, UT, Sacramento, CA, Oklahoma City, OK, Tulsa, OK, Huntsville, AL, Birmingham, AL, Raleigh, NC, Clayton, NC and Baltimore, MD. The Pepsi Mobile MyStudio was the first of its kind ever created and used for auditions for a TV singing competition show.

"We had another fantastic year of THE X FACTOR MyStudio auditions both in the malls and with the new Pepsi mobile MyStudio," said Simon Cowell. "We are very excited about some of the talent that we discovered through MyStudio."

"We're excited to once again have MyStudio contestants be chosen to appear and compete on THE X FACTOR," said Larry Ryckman, CEO of MyStudio, Inc. "We encourage everyone to tune in to THE X FACTOR weekly and follow their favorite MyStudio member and other contestants through their incredible journey."

Auditions for season two of THE X FACTOR were also conducted online and through open auditions in five (5) cities; Kansas City, KS, Austin, TX, San Francisco, CA, Greensboro, NC and Providence, RI.

In April, 2011, Studio One Media signed a multi-year agreement to conduct auditions for THE X FACTOR through its MyStudio HD Recording Studios. THE X FACTOR is the first singing competition show to utilize the state-of-the-art MyStudio Recording Studios, giving more people the chance to become a global superstar and win a $5 million recording contract with Syco/Sony Music.

Simon Cowell and L.A. Reid will be joined by new judges, global pop icon Britney Spears and multi-talented artist Demi Lovato as they travel the nation searching for undiscovered talent 12 years old or over -- both solo artists and vocal groups -- who are worthy of the largest prize in television history.